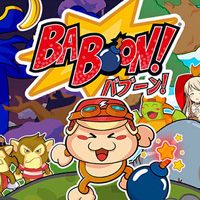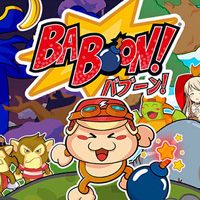 Baboon!
PSV
A two-dimensional platform game in which we assume the role of Tumbili – a monkey attempting to retrieve her stolen bananas. The game offers additional features, including various adventure elements and numerous puzzles.
Arcade | platform | 2D | indie games | PlayStation exclusive titles
Baboon!

Release Date PSV

28January2015
developer: Relevo Videogames publisher: Relevo Videogames Official website

game language: English
The PlayStation Vita handhelda is not lacking in a variety of arcade games. One of them is the two-dimensional Baboon platformer! from the independent studio Relevo Videogames, founded in 2009. The action begins when a bad baboon pirate used an antigravitational weapon to tear off all the fruit from the bananas. Players take on the role of a monkey named Tumbili, who sets off on a journey through a monkey island in order to recover all the bananas and defeat a dangerous opponent.
The title is a mixture of several genres of video games. The creators used the achievements of, among others, platforming and adventures, so the fun is not only based on jumping on successive rock shelves. The monkey hero, of course, is very agile and can climb up the board, which is the main goal of each of the about 60 available levels. Developers, however, took care of a number of other elements that diversify the game, including the use of bombs, necessary to overcome further obstacles. During the adventure, eight types of explosives, which have different properties, are in our hands. In this way, seemingly simple gameplay, over time becomes more and more varied.
Also interesting is the issue of NPC characters who have many interesting stories to tell. In addition, there are many secrets and challenges, and all this is complemented by cartoon graphics and soundtrack created by Hideyuki Fukasawa, a composer participating in the production of such games as Super Street Fighter IV, Onimusha and Mobile Suit Gundam: Target in Sight.
Please let us know if you have any comments or suggestions regarding this description.
Last updated on 20 March 2015
Game mode: single player
Age restrictions Baboon!: Good for all ages.
Baboon! System requirements
Uses:
PlayStation Network