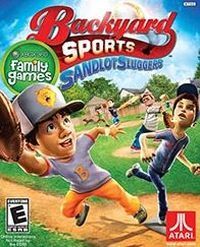 Backyard Sports: Sandlot Sluggers
Backyard Sports: Sandlot Sluggers is a targeted sport game for younger audiences. Players have the opportunity to play the roles of kids playing baseball matches on the backyard fields. The game is focused on arcade elements with humorous accents.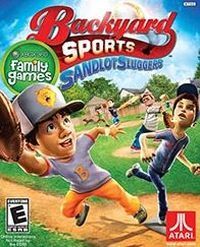 Backyard Sports: Sandlot Sluggers, released on X360, Wii, PC and NDS, is the first children's sports game developed after Atari decided that the Bakcyard series, which has been developed since 1997, needs to be thoroughly refreshed. The development of the title was entrusted to HB studio, known for such projects as Cricket 2005 and Big Beach Sports, but also for participation in works on NBA Live 09, NHL 09 or FIFA 10.
Mechanics
The game has been designed for arcade elements. Players can not only throw, hit and catch the ball but also perform a variety of special actions. The creators took care of the possibility of playing on 8 different pitches, as well as a few simple mini-games, which diversify the fun. A highly simplified control system is suitable for users of all ages.
Game modes
According to the tradition of the series, the main characters of the game are kids, who play exciting baseball matches on backyard courts. In the campaign mode (story mode) you can see the adventures of dozens of kids - Jimmy Winthrope, Tony Delvecchio, Joey MacAdoo, Jorge Garcia, Dmitri Petrovich, Ashley and Sidney Webber, Keish Phillips, Pablo Sanchez and Vicki Kawaguchi. Each of the children has specific skills that make them an exceptional player.
The game offers five game modes. In addition to the campaign, there are also a quick match (pick), a league (season), playoffs and family fun. Multiplayer fans can use a variety of modes, with up to four players taking part in the match at the same time.
Technical aspects
Backyard Sports: Sandlot Sluggers is distinguished by its relatively simple but aesthetic visuals. The three-dimensional graphics are maintained in cartoon style with nice, but slightly caricatured models of characters. It is worth noting that the developers tried to promote proper behavior and a healthy lifestyle. Besides the game, the fans of the young baseball players can purchase books focusing on these characters.
Similar games:

Major League Baseball 2K12
Age Rating
age requirements: everyone
System requirements
Recommended:
Pentium 4 1 GHz
256 MB RAM
graphic card 256 MB (GeForce 6800 or better)
1 GB HDD
Windows XP/Vista/7