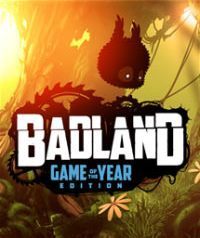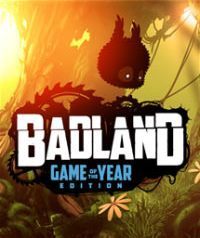 Badland: Game of the Year Edition
Original, two-dimensional side-scrolling arcade game, which is a debut production of independent Finnish studio Frogmind. In Badland we take control over unspecified creature and our task is to lead it through levels filled with various obstacles and traps.
Arcade | platform | 2D | indie games | co-op | side-scroll
Badland: Game of the Year Edition
Release Date
Badland is a side-scroll arcade game from 2013. The game was a debut of a two-person Finnish studio Frogmind. After the huge success of the game on mobile devices, its authors also decided to release a version for "big" hardware platforms, enriching it with additional content, which mobile players received in updates.
Mechanics
In Badland, we take control of a creature and our task is to get to the other end of the level, avoiding the obstacles standing in our way. However, during the game, we are joined by fellow creatures awakened by our movement - as the game progresses, we are forced to control an increasing number of characters. They move in a rather characteristic way, reminiscent of birds ascending to the flight - we can make them stay in the air by pressing the corresponding button.
Unlike the original mobile version of the game, we have a total of 100 different levels, which differ in terms of graphics, types of traps and slightly modified mechanics (in some stages, our protagonist instead of flying, rolls like a bowling ball). As we move, we interact with the environment, moving boulders blocking the way, unlocking passages or lifting piles of leaves to fly underneath them. However, we must constantly watch out for dangers (e.g. exploding bombs).
Game modes
Besdies the single-player mode, Badland also includes a mode for up to 4 players playing on one device. Each player receives their own part of the screen, and the one who reaches the end first wins the competition. The players have to collect as many brothers and sisters as possible. In addition, we have 100 levels to play in cooperation mode and 27 additional maps for the deathmatch mode.
Technical aspects
Badland offers an interesting artistic setting - it consists of a black foreground and the contrasting colored landscape in the background. Compared to the mobile version, the Game of the Year Edition version has been upgraded to the Full HD standard. It is also worth noting that the whole game takes place in a 24-hour cycle: when we start the game, we see the sun rising up, and during the final stages of the game we are playing in the dusk. The specific atmosphere of the game is also created by a great soundtrack.
Game mode: single / multiplayer Multiplayer mode: Player counter: 1 - 4
PEGI rating Badland: Game of the Year Edition
Badland: Game of the Year Edition System requirements
Minimum:
Dual Core 2.0 GHz
1 GB RAM
graphic card 1 GB GeForce GTS 450 or better
300 MB HDD
Windows 7/8
Uses:
PlayStation Network
Uses:
PlayStation Network
Uses:
PlayStation Network