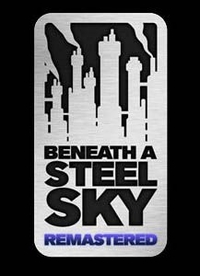 Beneath a Steel Sky: Remastered
iOS
Refreshed version of the classic point-and-click adventure by Revolution Software studio from 1994. We play the role of Robert Foster, a prisoner who survived the catastrophe of the plane transporting him, trying to regain his identity and learn the facts from his own past.
Adventure | point-and-click | 2D | reeditions/remasters/remakes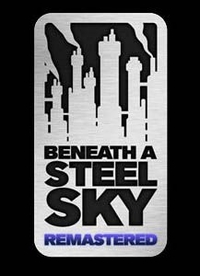 game language: English
game release date for iOS:
07October2009
Beneath a Steel Sky: Remastered is a refreshed iOS mobile game, a classic adventure game originally released in 1994 on PC and Amiga. Both versions of the game are the responsibility of Revolution Software, which is known primarily for the cult series Broken Sword.
The action of the game begins when a helicopter carrying a very dangerous prisoner crashes. This prisoner is Robert Foster - the main character of the game and only he manages to get out of the catastrophe. After reaching himself, our protagonist escapes from the place of the event, but has no idea who he is and for what he was imprisoned. Playing the role of Robert we will try to find his father and obtain information about our identity. The search will lead us to the surface of the city, where we will learn about its dark secrets as well as many intriguing facts from our past.
Beneath a Steel Sky represents the classic point-and-click adventure genre. The game boils down to exploring, conducting dialogues, searching for objects and solving various logical puzzles. Some of them may seem trivial, but there are also those that will take much longer to unravel. The whole was watered with a specific dose of humour of the highest quality.
The remastered version of the game, released on mobile devices with iOS, brings with it a few changes of course. The graphic design itself may not have changed radically, but new animated interludes have appeared in the game, made with the participation of Dave Gibbon, co-creator of the comic book series Watchmen. The game interface has been adapted to the requirements and capabilities of mobile devices, and a very useful element is a contextual hint system, which will certainly be useful for less experienced players. In the sound layer we are accompanied by a remastered music track and dialogues, which were originally available only for CD version owners.
Please let us know if you have any comments or suggestions regarding this description.
Age Rating
age requirements: 12+