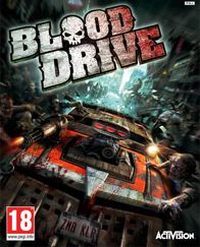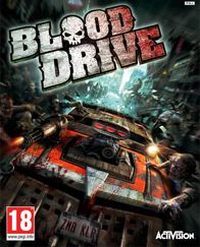 Blood Drive
Brutal races in the style of the memorable Carmageddon. Players take on the role of drivers competing with each other and with zombie hordes. The players have at their disposal a dozen or so different vehicles armed with unique weapons.
Step into the most ruthless modern-day gladiator arena this world has ever known. This is the entertainment sport of a twisted new age, youíre the franchise player, and swarms of the undead are hell-bent on killing you. With battle-hardened, heavily armed vehicles and your kill-or-be-killed instinct as your only weapons, youíll fight for your life in horrific vehicular combat and against a seemingly endless mass of blood-thirsty zombies. Your combat driving and survival skills will determine your fate as you brutally try to send both the living and the undead straight to hell one bloody tire tread at a time!
†
KEY FEATURES:
Zombies with Attitude: Sick, disgusting, diverse and interesting zombies lifted from the streets of a post-apocalyptic desert sin city. Strippers, cops, frat boys and bachelorette partiers and more. Each complete with unique attitudes...and innovative ways to kill them!†
†
Motorized Vehicles on Steroids - The BADASS CARS ARE THE STARS! Experience gruesome motorized combat against enemy vehicles including suped-up muscle cars, hot rods, wreckers, and more! A total of 8 unique characters and cars are battle-hardened and itching to be modded with killer weaponry and armor pickups.†
†
Tournament Structured Gameplay! Enter the most gruesome and violent tournament on earth. Battle through 7 events and multiple levels over 6 different environments in the ultimate fight for your life... and itís all televised for the publicís sick pleasure!†
†
Multiplayer Bloodbath! With Online and LIVE play, the game is a target-rich environment with 4-player drop-in, drop-out playability.
Game mode: single / multiplayer
User score: 6,8 / 10 based on 108 votes.
Pre-release expectations: / 10 based on 4 votes.
PEGI rating Blood Drive