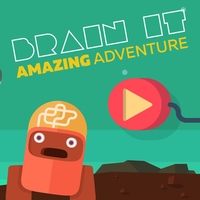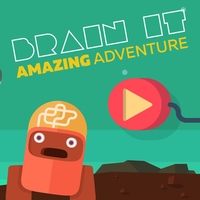 Brain It: Amazing Adventure
A logic puzzle game by indie studio Sleepless Clinic. In Brain It: Amazing Adventure, your task is to help a brain-o-bot in a fight with an evil bot, who attacked Earth, intent on destroying it completely.
Puzzle | 2D | Polish | indie games
Brain It: Amazing Adventure for Android and iOS is a production created by a small Polish studio Sleepless Clinic. This is an interesting puzzle game in which we help the brain-o-bot in the fight against the evil bot - it attacked our planet, so we have to stop it from bringing it to destruction.
Mechanics
The gameplay in Brain It: Amazing Adventure is divided into a series of short, time-limited levels. We have only a few dozen seconds for each task (the maximum is a few minutes), but the game doesn't tell us what can be done, so completing the mission the first time in later stages can be a big problem. While playing, we have to perform various activities - sometimes we have to inflate a balloon, sometimes we have to tear up paper sheets, drive the gears through the platforms, and so on. It sounds very simple, but in reality, it is not always easy to come up with a solution. Fortunately, in case of failure, we can immediately repeat the level, or rest and return to it later.
Technical aspects
When it comes to the graphics, Brain It: Amazing Adventure certainly has it. The style of the game is minimalistic and not very delightful. However, the game is all about solving puzzles as fast as possible, so there's no time to admire the views anyway.
Last updated on 11 September 2015
Game mode: single player
App size:
Age restrictions Brain It: Amazing Adventure: Good for all ages.