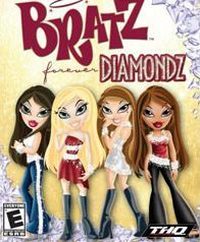 Bratz: Forever Diamondz
A game in which we start our career as a fashion designer. We get one of the four girls to choose from. The production consists of many different events and attractions. During the fun we design outfits for shows, take part in competitions, makeup, etc.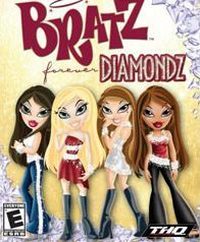 Cloe, Jade, Sasha and Yasmin are back in a whole new adventure as they compete in the America Rocks Fashion TV show that sends them across the country in search of the hottest, young fashion designer. Their road trip across America takes the girls on a wild race, where high fashion and out of this world encounters make for stylin' adventures.
Relive all the excitement from the Bratz: Forever Diamondz DVD.
All new figure skating competition that lets you experience the thrill of the ice as you perfect your routines to impress the judge.
Adopt your very own lovable pet that you train, dress, accessorize and showcase in competitions.
PEGI Rating
System requirements
Sony PlayStation 2
Uses: memory card 8 MB
Nintendo GameCube
Uses: memory card