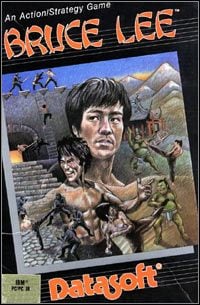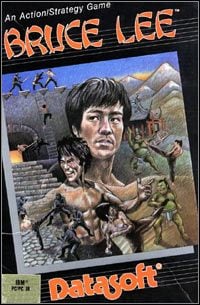 Bruce Lee
PC
Bruce Lee is an arcade game in which you will play the role of the title, famous warrior. Sent on a mission to defeat an evil sorcerer, you have to break through several chambers, annihilating the enemies sent by him.
Bruce Lee

Release Date PC

12July1984
developer: Datasoft, Inc. publisher: Datasoft, Inc.

game language: English
In Bruce Lee you will experience the power and the glory of Brice Lee, one of the greatest masters of the martial arts. As Bruce Lee, you will confront a barrage of vicious foes. You must penetrate the fortress of the Evil Wizard and claim his fortunes. Destroying the Wizard will earn you immortality and infinite wealth!
As you enter one of the many secret chambers deep within the fortress, you are pursued by two of your most fealess enemies: the Ninja, a skillful fighter with an arsenal of deadly weapons, adn his partner, the massive Green Yamo, who can deliver bone-crushing blows. Added threats awair you in the Evil Wizard's chaimbers where you become the target of deadly fire from the eyes of the wizard. Only you possess the strength and ability to conquer these enemies and survive.
Now you too can experience the excitement of Bruce Lee... The legend still lives on.
Features:
* Twenty secret chambers to explore
* Dazzling graphics and animation
* Unique multiple player options
Game mode: single player
User score: 5,8 / 10 based on 115 votes.
Age restrictions Bruce Lee: 12+