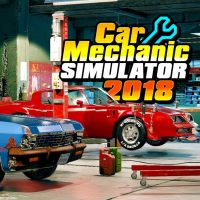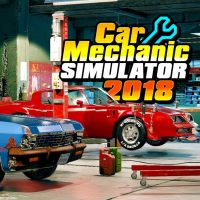 Car Mechanic Simulator
Car Mechanic Simulator 2018 Mobile is a special version of the third part of the Car Mechanic Simulator cycle dedicated to mobile devices. The player takes on the role of an aspiring car mechanic whose aim is to promote his workshop.
Simulation | vehicles | play for free | Polish | machines and equipment
Car Mechanic Simulator 2018 Mobile is a mobile edition of Car Mechanic Simulator 2018 released in 2017. The game described herein was published by the Polish PlayWay studio.
Mechanics
Car Mechanic Simulator 2018 Mobile is not much different from its original version. The game still revolves around repairing a wide range of vehicles. The player must find the faulty component and fix it with appropriate tools. Replacing damaged parts is not limited to the engine itself - often, the body of the vehicle will also need to be repaired.
What distinguishes Car Mechanic Simulator 2018 Mobile from its original is the way of acquiring cars. The player bids for one of the available shed, where he can find one of the three indicated car models. Each of these vehicles has a specific probability of being drawn.
Although Car Mechanic Simulator 2018 Mobile can be played for free, it has its own premium currency, which players can buy for real money. It is used to buy sheds, sell cars at auctions, and buy additional tool sets.
Technical aspects
Car Mechanic Simulator 2018 Mobile delivers simplified visuals that now look more as if the in-game models were hand-drawn. In addition, the controls and the interface have been adapted to devices with a touch screen.
Game mode: single player
Age restrictions Car Mechanic Simulator: Good for all ages.