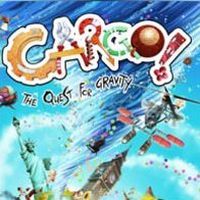 Cargo! Quest for Gravity
A crazy action game with elements of adventure. We move there to a bizarre world made up of islands and inhabited by untypical creatures. The player's task is to explore the environment in search of parts of the ship, which can be modified in any way.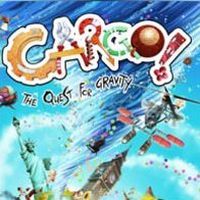 When things didn't quite work out last time after The Flood, with this end of the world, the Gods have stopped the Earth, removed gravity and, to replace man, have created the Brats, who are independent of gravity.
But Phlox, one of the last survivors, discovers the Brats' secret: fun! This is why they don't need gravity. He then creates the curious element, F.U.N., and this generates gravity. So Phlox sets out to provide the Brats with as much fun as possible. As F.U.N. will still be turning when the world comes to an end, the seasons and gravity return, and the Gods realize that humanity is a force you just can't reckon with.
Phlox is controled by the player in the 3rd person and provides the Brats with lots of opportunities to have fun: they love a hefty kick up the behind, any kind of danger, music, car racing and breakneck trips in all sorts of vehicles.
KEY FEATURES:
Unique and innovative game principle
8 hours of story gameplay, plus unlimited sandbox gameplay
10 different islands, a large underwater area, flying islands and numerous interior locations
Different seasons affect the gameplay and the handling of the vehicles
Car races over frozen seas, motor boat races, daring flight maneuvers and deep-sea excursions
Over 20 different building components that can be assembled to create crazy yet functional vehicles
The player's music can be used in the game
The physics-driven gameplay allows the player to find his own solution to each puzzle
Intuitive and easily accessible controls
Suitable for the whole family
Similar games:
Age Rating
age requirements: 12+
System requirements
PC / Windows
Recommended: Pentium 4 3.6 GHz, 1 GB RAM (2 GB RAM - Vista/7), graphic card 256 MB (GeForce 7900 GT or better), 4 GB HDD, Windows XP/Vista/7