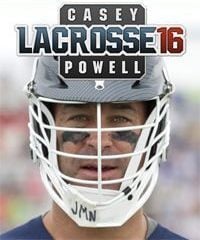 Casey Powell Lacrosse 16
A Canadian game based on lacrosse, a team sport also originating from Canada. It was produced by lacrosse experts, Crosse Studios, in cooperation with Big Ant Studios, known for such titles as AFL Live, Don Bradman Cricket 14, and Rugby League Live.
Sports | multiplayer | for 2 people | splitscreen | lacrosse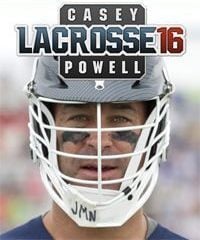 Game mode: single / multiplayer
Multiplayer mode: Internet
Casey Powell Lacrosse 16 for PC Windows is a sports game based on an obscure discipline called lacrosse and named after one of the most popular lacrosse players, Casey Powell. The game was produced by Crosse Studios, which specializes in this particular discipline, and the Australian Big Ant Studios, also known for such sports games as AFL Live, Don Bradman Cricket 14, and Rugby League Live.
Mechanics
Lacrosse was developed in the 19th century in Canada and eventually became the country's national sport. It is Native American in origin and is generally considered to be the precusor of modern hockey. A former Olympic sport (in the years 1904–1908), it's played on a grassy field by two opposing teams consisting of 10 players each. The objective of each team is to place a small ball in the opponents' goal using a pear-shaped stick. Lacrosse matches can be held either outdoors or indoors, and they last 60 minutes (four 15-minutes long quarters).
Using the experience gathered during the work on other productions dedicated to this sport, the developers did their best to make the virtual lacrosse matches as exciting as their real-life counterparts. The result is a dynamic ports game, blending the baseball-eqsue quick moves and passes with the skillful use of sticks, hitting and shooting, which brings to mind classic ice hockey. The game faithfully recreates a wide array of offensive and defensive moves, which require the player not only to use the stick properly, but also to stop—or even to knock down—the opponent. The fact that during an average lacrosse match each eam scores at least 20 goals is just another proof that this game is anything but boring.
Game mode
Casey Powell Lacrosse 16 features a wide range of game modes, both singleplayer and multiplayer. Two of them stand out: Coach Career and Be The Player Mode. They consist of creating a custom lacrosse player or coach, and guiding them through their careers, starting from the college league level up to becoming one of the world's best. These modes feature an extensive editing tool, allowing you to customize not only the physical appearance of your character, but also such things as their equipment and uniforms. Another feature of the career mode is an advanced RPG-like leveling system. Apart from facing AI-controlled opponents, you can also play in the online multiplayer mode.
Technical aspects
The PC, XONE and PS4 version of Casey Powell Lacrosse 16 utilizes a fully 3D match engine and is as visually impressive as most contemporary sports games, including other Big Ant Studios productions. When playing the game, you can choose from several different camera settings, and listen to a professional commentary during every match.
Misc.
The International Lacrosse Federation, founded in 1974, consists of 25 member associations around the world, including an Iroquois team.
Similar games:
Age Rating
age requirements: everyone
System requirements
PC / Windows
Recommended: Intel Core i3-3210 3.20 GHz/AMD Phenom II X4 960T 3.0 GHz, 8 GB RAM, graphic card 2 GB RAM GeForce GTX 650/Radeon HD 7790 or better, 5 GB HDD, Windows 7/8/10
Minimum: Intel Core 2 Duo E5700 3.0 GHz/AMD Athlon II X2 250 3.01 GHz, 4 GB RAM, graphic card 1 GB GeForce GT 530/Radeon HD 6670 or better, 5 GB HDD, Windows 7/8/10