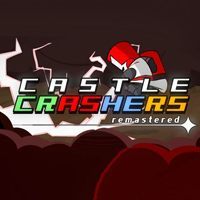 Castle Crashers Remastered
An enhanced edition of the humorous action game by The Behemoth, originally released in 2008 for Xbox 360. Castle Crashers Remastered can be described as a modern version of the classic side-scrolling game Golden Axe.
Action | 2D | humorous | reeditions/remasters/remakes | indie games | co-op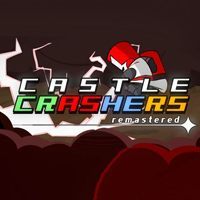 Game mode: single / multiplayer
Multiplayer mode: Internet / common screen, players: 1-4
Castle Crashers for PC and XONE is an enhanced edition of the popular 2008 indie game Castle Crashers, originally released for Xbox 360, and later also for PC and PlayStation 3. The new version features upgraded graphics. The texture quality is five times better and the animations now run in 60 fps. Additionally, a minigame Back Off Barbarian has been added and the online multiplayer options have been upgraded.
Plot
The game can be described as a modern version of the popular side-scroll fighting game Golden Axe. You play as one of the four knights wearing distinct colors: blue, red, orange and green. The opening cutscene shows you a thief stealing a figurine from the castle. The knights embark on a journey to find it, obliterating all the obstacles in their path.
Mechanics
The gameplay of Castle Crashers Remastered is not too complicated. You move to the right side of the screen and fight enemies, using two kinds of attacks, which you can combine. You can also jump and throw objects. Each knight can also use magic that fits a certain element (ice for blue, lightning for red, fire for orange, and poison for green).
Ranged attacks are also an option; you can use either a bow or a boomerang. Sometimes a shovel comes in handy, s you can use it to search for treasure. By defeating enemies, you earn experience points and level up. Each level upgrades our strength, defense, and agility (which influenced the speed of ranged attacks and casting spells).
Age Rating
age requirements: everyone