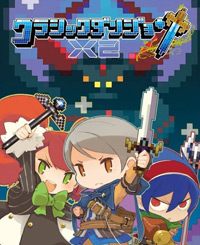 ClaDun x2
ClaDun x2 is an RPG that pays tribute to traditional 8-bit and 16-bit games of this type, using their characteristic gameplay model and audiovisual setting.
RPG | 2D | indie games | jRPG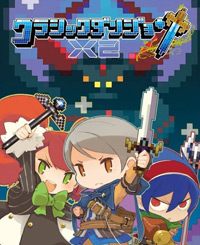 ClaDun x2 is a direct continuation of Cladun: This is an RPG from Sony PSP console, which expands and improves some elements of its gameplay. However, the sequel has abandoned the multiplayer mode and focused only on single-player gameplay. The title, developed by Nippon Ichi Soft., just like its predecessor, is a tribute to the traditional 16-bit RPGs. This can be seen both in the stylized graphic design and in the gameplay, which brings to mind console classics of the genre from the early 90s.
Plot
The story of ClaDun x2 is exceptionally simple and does not have a predefined hero. We start the game by creating our character, which can be freely modified thanks to the editor - we create its unique appearance, assigned animations, as well as choose one of the 10 available classes and set other basic statistics. The protagonist begins their adventure by getting into the world of Arcanus Cella, at the same time losing the memory of who they are and how they got here. The protagonist learns that there is no way out of this dimension, and it was probably because of past misdeeds.
Mechanics
The gameplay model has not changed significantly compared to the first part of the series. We visit randomly generated undergrounds where we find monsters, treasures, and simple puzzles. You can control the character directly by pressing the buttons responsible for attacking, defending and jumping. All undergrounds are designed so that the player does not have to spend a lot of time in them and can quickly move on to the next ones. The hero is helped by companions created from scratch, who do not participate directly in fights. Team members are selected and placed on the grid in the game menu, which serves as the character development screen known from other RPGs. This specific screen allows you to set up different types of formations of your allies who gain experience together with us. As they advance to the next levels, they have an impact on our abilities and statistics, making it easier for us to fight stronger opponents.
Technical aspects
The graphics in ClaDun x2 were designed to resemble traditional 8-bit and 16-bit RPGs as much as possible. Both the menu and two-dimensional sprites, surroundings, etc. reflect the spirit of that era. The same applies to the soundtrack, which will satisfy fans of retro games.
PEGI Rating
System requirements
Uses:
PlayStation Network
Recommended:
Core i5 2.3 GHz
1 GB RAM
graphic card 512 MB (GeForce 8600 or better)
500 MB HDD
Windows XP (SP3)/Vista/7