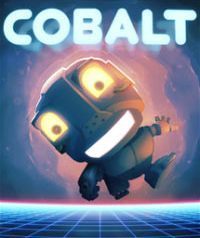 Cobalt
A two-dimensional science fiction platformer filled with humor and action, created by an independent Swedish team Oxeye Games in cooperation with Minecraft's producers - Mojang AB. The game's main character is an expeditionary robot called Metalface MK1.
Arcade | platform | 2D | indie games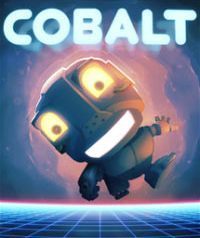 Game mode: single / multiplayer
Multiplayer mode: common screen, players: 1-6
Cobalt for X360 and XONE is a classic 2D platformer filled with action and humor. A small team from an independent development studio by the name of Oxeye Games, set out to create an arcade action game which would have three equally interesting modes: single-player, multiplayer, and a co-op mode to boot. The game was published by Mojang AB - a company behind the extremely popular Minecraft.
Story
Cobalt's protagonist is an expeditionary robot - Metalface MK1, which has succeeded in locating a colony ship, called The Seed, on the surface of the planet Tunkopia. The ship itself went missing in mysterious circumstances, thirty minutes after a subspace jump. The small droid with a disproportionately large head, an endearing personality, unbreakable morale, and an amazing gaze, has to make its way through a variety of dangerous levels in order to find out what happened aboard the missing ship. This may seem like an easy task, but in fact, our sympathetic piece of metal will have to deal with hundreds of dangerous enemies, including murderous hamsters, birds, flying robots, or armored predators.
Gameplay
Luckily, MK1 can perfectly handle each weapon that can be found in the game, beginning with plasma rifles and grenades, ending with tasers. Metalface is capable of running, jumping, rolling, sliding, swimming, shooting, and even dancing. One of its greatest advantages is the ability to slow down time, thanks to which - the player can get out of trouble by dodging enemy attacks or repelling enemy bullets.
The gameplay is dynamic, and the controls are simple. The players will have to put a lot of effort into fighting the enemies, making their way through obstacles and destroying the virtual environment. The game offers several different playing modes. Apart from the standard single-player campaign, there is also the survival mode (available on Local Area Network as well), and a variety of regular multiplayer modes, such as death match, loot match, race match, and "capture the plug". The number of players is restricted only by the number of controllers connected to the PC.
The visuals of Cobalt for X360 and XONE are based upon the classic two-dimensional platformer aesthetics. The pleasant soundtrack was composed by Mattias Häggström Gerdt, also known by an artistic pseudonym Anosou. The game also contains an editor that allows the players to design their own levels for the game and share them online. The authors declared full support for the modding community.
Similar games:
Age Rating
age requirements: everyone
System requirements
PC / Windows
Minimum: Intel Pentium 4 1.5 GHz, 2 GB RAM, 1 GB GeForce GTX 560/Radeon HD 7850 or better, 2 GB HDD, Windows 7/8/10
Microsoft Xbox 360
Uses: Xbox Live
Microsoft XBOX ONE
Uses: Xbox Live