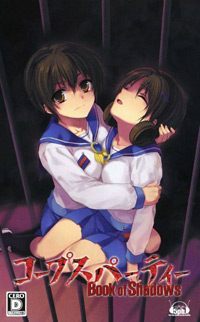 Corpse Party: Book of Shadows for PSP and iOS is a direct sequel to Corpse Party visual novel. The new installment sheds a new light on events depicted in the first game and it expands the presentation of the personality of its protagonist. The first Corpse Party was released in 1995 as an independent game created by few passionate gamers. In 2010 the Japanese studio 5pb. released its refreshed and expanded version that was available on PSP. One year later it was released worldwide.
Plot
Similarly as in the previous entry in the series, the protagonists of the game that takes place in modern Japan are students of the Kisaragi High School. The school was built in a place where once there was a grade school in which a terrible and mysterious crime happened and many children and teachers died. One night, due to unexplainable events, the protagonists are moved to a terrifying and grotesque version of their school. They discover decomposing corpses on the corridors. What's worse, they must face revenge-seeking, tormented souls of the dead.
Mechanics
The game consists of eight separate chapters. Each of them depicts a different story. The main characters are protagonists of the first installment in the series, the key or episodic ones. The scenarios continue or precede the story presented in Corpse Party, some of them also show an alternative version of events that occurred there. The developers removed exploration sequences similar to jRPG games in which player directly controlled the character on a two-dimensional map. Now the title is similar to regular point-and-click adventure game with visual novel genre features.
PEGI Rating
System requirements
Uses:
PlayStation Network
Minimum:
Intel Pentium 4 1.5 GHz
512 MB RAM
graphic card 64 MB GeForce FX 5200 or better
6 GB HDD
Windows XP/Vista/7/8/10