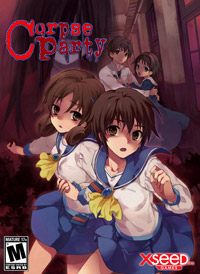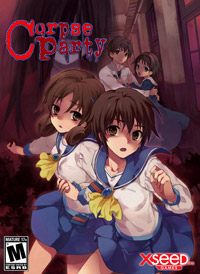 Corpse Party
A visual novel adventure game developed by studio 5pg. The game is an improved version of the independent game created by Makoto Kedouin and originally released in 1996.
Adventure | horror | 2D | visual novel | top-down
Corpse Party
Release Date
Corpse Party for PSP, PC and etc. is a game that belongs to the visual novel adventure game genre, one that is very popular in Japan. Visual novels are text-based games enriched with illustrations, sound effects, music and dubbing. During the key points of the story these games require the players to make specific decisions that impact the plot.
Corpse Party was at first released on PCs only in Japan, as an independent developer's creation. Later 5pb. Games created PSP version, then iOS one, and finally in 2016 released the game on Nintendo 3DS and once again – in improved version – on PC. The improved version contains original graphic and voice actors and some new features – including new endings that are different than in PSP and 3DS editions. It also has new scenes, four bonus chapters and an option to fast-forward the game.
Plot
The game takes place in contemporary Japan. The main characters are students who learn in Kisaragi high school which was build in place of the demolished grade school, in which a terrible and unsolved crime has occurred, ending in death of children and teachers. One night, due to some unexplainable events, the protagonists are moved to a terrifying and grotesque version of their school. The weird building contains much more secrets than one could expect and the students are unable to escape. Soon, they discover decomposing corpses on the corridors. What's worse, they must face revenge-seeking, tormented souls of dead children. This is how the story of the game, filled with violence, fear and cruelty, starts. A story that will strip some of the main characters of their humanity and common sense.
Mechanics
Corpse Party for PSP, PC and etc. has few different endings obtaining which is determined by choices made during the game. In difference to many other visual novels, the game contains exploration sequences and even action scenes. The character is controlled on a map which depicts school corridors: in this mode the graphics of the game are based on typical 16-bit jRPG games. During dialogues and important story events one only sees hand-drawn backgrounds and changing character portraits. It is worth mentioning that the game has high quality sounds with a surround effect and a full voice dubbing.
Last updated on 17 May 2016
Game mode: single player
User score: 8,6 / 10 based on 114 votes.
PEGI rating Corpse Party
Corpse Party System requirements
Uses:
PlayStation Network
Minimum:
Dual Core 1.5 GHz
512 MB RAM
graphic card Intel HD or better
4 GB HDD
Windows XP/Vista/7/8