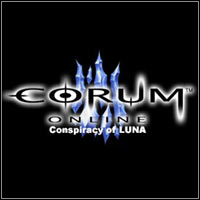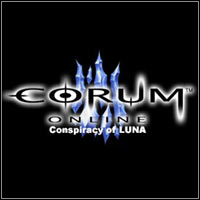 Corum Online
PC
Corum Online is a free online role-playing game created by Korean developer NetTime Soft (Florensia, DNR) and published on the international market by Gala-Net (including Flyff and Rappelz).
RPG | science fiction | play for free | PvP | MMO
Corum Online

Release Date PC

15February2007
developer: NetTimeSoft, Inc. publisher: Gala Networks Official website

game language: English
Corum Online is a free online role-playing game created by Korean developer NetTime Soft (Florensia, DNR) and published on the international market by Gala-Net (including Flyff and Rappelz). This time the Asians bet on an extensive and balanced PvP game, which also allows for great battles between teams and guilds.
The most important attraction of Corum Online is the competition for supremacy and control over the undergrounds scattered all over the land. Players can unite under the flag of their guild and attack a stray or occupied dungeon clan. Such confrontations are usually long and exhausting, involving almost the whole potential of the guild. This effort, although successful, should pay for itself in no time - the underground is a source of unique, almost inaccessible objects with extraordinary possibilities. Sometimes these are ready-made items of equipment, which can be used immediately, but usually we get access to rare materials, with the help of which, after appropriate manipulation, we can construct powerful armour, armour and jewelry, which "in nature" do not occur. Of course, membership in the most influential guilds is only possible for the best and most committed players, while the others use slightly more popular items. Here, however, the program stands out above average - in the game there are a lot of different types of guttering elements, which we usually buy in private shops of players or by visiting ordinary blacksmiths and NPC armourers. Of course, if we want to tweak our character a little and accelerate his development, we use the built-in Item Shop, where we buy for GPotato points (we buy them for real money). The choice in such a commercial store is quite wide, and the items available there - extraordinary and extremely useful.
Players have a total of six basic character classes at their disposal: hard Warrior, deadly Ranger, magical Sorceress, helpful Priest, social Summoner and mysterious Arcus. Each of these professions has its own palette of abilities (a'la Diablo II or World of Warcraft) and attributes (five in total: strength, dexterity, ego, intelligence, vitality), it can also use different elements of equipment. A well-built team should consist of an appropriate combination of the above mentioned classes. It is worth noting, however, that the mechanics of the game does not establish a hard division between abilities - even the most dull Warrior can learn a few simple spells that heal the Priest, and nothing stands in the way of teaching the Sorceress a few interesting habits from the palette of the Leader. It should be remembered, however, that not all the skills of other professions can be learned. Thanks to such freedom in the process of creating and developing a hero, it can always happen that we meet a character with an unprecedented combination of abilities - which is crucial in an MMO focused primarily on competition between players.
The audiovisual layer of the programme is not distinguished by anything special, the configuration possibilities of the programme are rather small. As a result, gaming in a very modest way affects the experience of our optic-hearing receptors, making up for the smoothness of operation on practically every PC.
Please let us know if you have any comments or suggestions regarding this description.
Last updated on 10 December 2007
Game mode: massive online multiplayer Multiplayer mode: Internet
User score: 7 / 10 based on 37 votes.
Age restrictions Corum Online: 12+