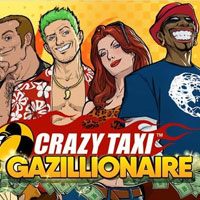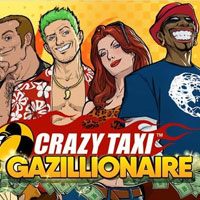 Crazy Taxi Gazillionaire
A mobile economic strategy game utilizing a free-to-play model with microtransactions. Crazy Taxi Gazillionaire is set in the universe of the popular Crazy Taxi series, first released for SEGA Dreamcast.
Crazy Taxi Gazillionaire is an original economic strategy game developed by SEGA. The title is distributed in a free-to-play model with microtransactions.
Story
In Crazy Taxi Gazillionaire we find ourselves in a world created for the needs of the popular Crazy Taxi series, originating from the SEGA Dreamcast. This translates into both the mechanics of the game and the heroes appearing in the described title.
The story does not play a particularly important role here and is only a pretext to have fun - we are leading of a small team of taxi drivers who declare war on the soulless Prestige Mega Corp and fight for customers, raging on the streets of the city behind the wheel of a variety of cars.
Mechanics
The aforementioned madness is reflected in the game mechanics. Our goal in Crazy Taxi Gazillionaire is to make a fortune on taxi services. The principle is simple - the crazier the driving style, the more will the customers pay the driver. The taxi drivers drift, use hills and perform dangerous maneuvers on the road like mass overtakins and avoiding other traffic participants by a hair's breadth. Although most of the time we observe the action in isometric view, the camera often comes close to the street, presenting the most spectacular tricks performed by our proteges.
Because of the fact that every driver has his or her favorite car, in order to maximize revenues, it is necessary to assign them a vehicle corresponding to his or her individual needs. Of course, the growth of our company does not stop with the hiring of new employees - as they progress to next levels, which enables them to expand the range of stuntman services. In the course of the struggle, we also improve individual cars, increasing their performance.
Technical aspects
Three-dimensional visuals of Crazy Taxi Gazillionaire present high quality. The same applies to the soundtrack, which consists of licensed songs, such All I Want and Change the World by The Offspring.
Game mode: single player
App size:
Age restrictions Crazy Taxi Gazillionaire: 12+