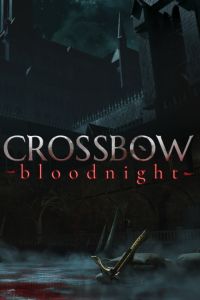 Crossbow: Bloodnight
Crossbow: Bloodnight is a dynamic FPS, where we hit the arena and fight against hordes of monsters with a crossbow that shoots bolts with the speed of a machine gun. Our actions are scored and the results can be published in an online ranking.
Action | FPP | fantasy | the middle ages | FPS | Polish | indie games | shooters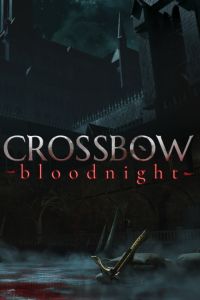 Crossbow: Bloodnight is a dynamic FPS that allows us to face the hordes of demons, monsters and other hellish hordes. The game was developed by the Polish studio Hyperstrange, whose portfolio includes Elderborn and Postal: Brain Damaged.
Plot
Crossbow: Bloodnight takes us on a journey to an alternative version of the Middle Ages. During the game we play as a member of the The Coven of Crossbow - an ancient order that guards the balance between the forces of good and evil. When the legions of nightmare creatures begin the invasion, bringing the title Bloodnight, the protagonist must face them.
Mechanics
In Crossbow: Bloodnight the action was shown from the first person perspective (FPP). During the game we find ourselves in a vast arena located in the courtyard of a gloomy castle and fight for survival, facing hordes of enemies. Six types of adversaries stand in front of us, each in two variants. Monsters differ in appearance as well as in strength and combat skills. Among them we can find flying and moving monsters in wholesale quantities, as well as much larger (and stronger and more resistant) creatures.
As it is not difficult to guess, we are not doomed to fight with our bare fists. The hero has a mysterious crossbow, which releases subsequent bolts at the speed of a machine gun. Although it is a powerful murder weapon, we have to be constantly on the lookout and on the move, jumping and dodging during the fight. But when we are under pressure, we can use a special attack; although it needs to be recharged beforehand, its destructive power can save us from oppression.
Although we are reborn immediately after death, it is worth trying to survive as long as possible, because our actions are scored and we can publish our results in an online ranking.
Technical aspects
Crossbow: Bloodnight has high quality, dark styled graphics, and a variety of monster designs are especially appealing. The fun goes on to the accompaniment of a dynamic soundtrack warming up to the battle.
Similar games:
Age Rating
age requirements: 18+
System requirements
Minimum:
Intel Core i5-7500 3.4 GHz
4 GB RAM
graphic card 2 GB GeForce GTX 780M or better
2 GB HDD
Windows 10