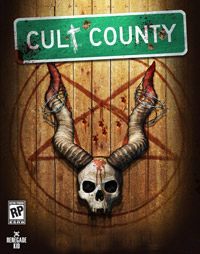 Cult County is an all-new first-person survival horror game that blends the episodic story-telling of The Walking Dead with the classic tension-filled exploration and action of Silent Hill and Resident Evil, presenting an opportunity for fans to help a veteran team produce a new experience that is fresh, exciting, and scary!
- Rebirth of the survival horror FPS genre, crafted with fan input.
- Story-driven gameplay, featuring memorable character interactions.
- Small West Texas town filled with tension, mystery, and scares.
- Vulnerable and personalized melee and firearm combat.
- Varied cast of creepy enemy encounters and devious boss battles.
Development is being handled by Renegade Kid - the team behind the award-winning survival horror series, Dementium, and the critically-acclaimed sci-fi first-person adventure, Moon - and includes the same director staff: Jools Watsham (design), Gregg Hargrove (art) and Bob Ives (programming).
You assume the role of Gavin Mellick, whose mother has fallen deathly ill. Unable to reach your older sister, Alissa, by phone you drive the 6 hours across Texas to visit her in person and share the sad news. You return to the small town where you spent your summers as a child with Alissa, at your late aunt's house. There is a particularly savage dust storm rolling in when you arrive. Unable to locate your sister, you ask some of the locals for help. You quickly learn about their suspicions of a cultish group that recently moved into town, and the unexpected suicide of Father Pearce. The locals offer very little help finding your sister, and it isn't long before your search takes an unexpected dark turn, leading you down a road of no return.
Age Rating
age requirements: 18+