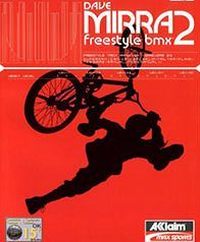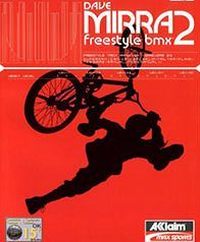 Dave Mirra Freestyle BMX 2
Continuation of the famous sports game. As before, we take part in a series of tests designed to perform acrobatics using the title bikes. Noteworthy are the exceptionally extensive designs of the boards.
Dave Mirra Freestyle BMX 2
Release Date
Dave Mirra Freestyle BMX 2 is the official continuation of the sports action game from 2000, in many respects resembling the iconic Tony Hawk's Pro Skater series. The main difference is that instead of skateboards we control the title BMX bikes, performing a whole lot of different acrobatics. The first installment of the game was released on PC and PlayStation. This time, the choice of platforms is much wider, because the discussed sequel was released on PS2, Xbox, GBA and Gamecube.
The actual gameplay follows a similar formula as in the first installment of the game. At the very beginning of the game, we can choose one of the real-life competitors, or create our own character. Each person has been described with several basic parameters, including precision and the ability to perform selected types of acrobatics. The game offers more than a dozen diversified, and much more soffisticated than in the first installment, levels. In order to be able to advance further, it is necessary to complete a certain number of tasks selected from the pool presented by the devs. Individual missions usually require performing specific tricks, earning the required amount of points, or collecting additional bonuses scattered around the map. As the skill levels of the selected player increase, he is better able to cope with the performance of air acrobatics. The module responsible for their execution should be well known to fans of the first installment of the game.
Dave Mirra Freestyle BMX 2 features relatively extensive multiplayer for two people (on all platforms). The players can take part in various types of mini-games that require, for example, collecting more points, or icons within a time specified by the game. The visuals look noticeably better than in the game's predecessor, but there were no revolutionary changes. The professional soundtrack, consisting mainly of dynamic rock tracks performed by bands such as Rage Against the Machine or Methods of Mayhem, also deserves attention. In the game, there is also a quite extensive level editor.
Game mode: single / multiplayer Multiplayer mode: Player counter: 1-2
User score: 6 / 10 based on 31 votes.
PEGI rating Dave Mirra Freestyle BMX 2
Dave Mirra Freestyle BMX 2 System requirements