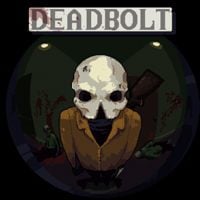 Deadbolt
An old-school two-dimensional platformer with elements of stealth. It was created by Hopoo Games, a studio known for Risk of Rain. In the game, the player becomes an embodiment of death itself, coming to Earth to stop an undead invasion.
Arcade | Stealth | platform | 2D | indie games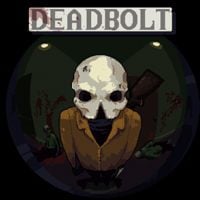 Deadbolt for PC, PS4 and PSV is a two-dimensional platform game that mingles elements of a stealth-action game and a shooter. The game was developed by Hopoo Games, known for Risk of Rain.
Story
In Deadbolt for PC, PS4 and PSV we play as a personification of Death that has come to the Earth in order to stop the invasion of the undead. Both the sides of the conflict are a bit unusual, because the Grim Reaper here is a killer who wears a leather jacket and fancies using knives and firearms. As for the undead, they are intelligent, watchful and able to use pistols and rifles.
Gameplay
Deadbolt for PC, PS4 and PSV is a two-dimensional platform game with a large emphasis put on stealth. The protagonist most frequently dies from a single hit, so the recommended tactic is to remain undetected until we can effectively attack by surprise. The player can for example hide in the shadows, use vents to avoid enemies, or draw their attention by knocking at doors.
All the stealth-oriented abilities the protagonist can benefit from do not mean that the player has to stay low all the time, though. An implemented cover system allows for brutal exchange of fire. The game was designed to feature multiple ways to complete a given level. It is worth mentioning that an aggressive playing style is applicable for those with good reflexes.
The campaign consists of over thirty levels and the high level of difficulty stands out. During the playthrough, the player can gather more than thirty weapon types, including the inherent scythe. All of these deadly toys can be used against thirty-five enemy types. The most common opponent here is a zombie, but one can also encounter vampires, and a wide range of powerful bosses.
Technology
The game has ordinary two-dimensional graphics that display substantial amount of brutality. The soundtrack was composed by Chris Christodoulou - the person responsible for the OST of Risk of Rain as well.
Similar games:
Age Rating
age requirements: 16+
System requirements
PC / Windows
Minimum: Intel Core 2 Duo 2.5 GHz, 1 GB RAM, graphic card 128 MB GeForce 6200 or better, 130 MB HDD, Windows 7/8/10