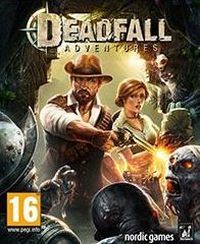 Deadfall Adventures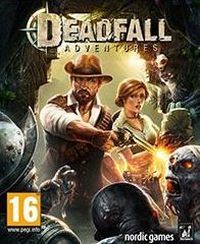 Game mode: single / multiplayer
Multiplayer mode: Internet
Deadfall Adventures is a spectacular action game designed for fans of Indiana Jones and Allan Quartermain by a Silesian developing team The Farm 51. As the creators claim, the game, formerly known under the title The Adventurer, combines elements of first-person shooter (FPP) and an adventure game, and offers a thrilling story presented in a truly cinematic style.
The game is set in the 1930s. The main character is James Lee Quatermain (a descendant of Allan Quartermain), a treasure hunter hungry for adventures and fame, who is not afraid of any danger. Following the trail of ancient secrets he visits a number of locations around the world - from the lost temple in the midst of the Amazon jungle, through the dark corridors of the Egyptian pyramids and majestic ruins of Petra, to the icy Arctic tombs. The travelerís main goal is a mysterious artifact, which supposedly provides immortality - unfortunately, it is also actively searched by the Russians and the Nazis.
As far as gameplay is concerned Deadfall Adventures strives to combine a few ideas: dynamic shooting, exploration, and puzzle solving. In the first case we get a fairly typical shooter with a wide arsenal (more than 30 types of weapons), and use of environmental traps. Exploration comes down to sweeping the levels in search of treasures that serve the role of skill points that can be distributed in specially designated places. In order to gather them, you need to solve the aforementioned puzzles, created by ancient peoples. Puzzles are designed so as not to be too much of a challenge.
Deadfall Adventures has also some other nice features in store. It is worth noting that in the game you can fight both human and supernatural enemies. In addition to the solo campaign there are: a survival mode, in which you fight off enemy waves, as well as online play. So-called treasure hunt stands out from other multiplayer game modes, in which players compete for ancient statuettes and can use various bonuses - one which turns a player into a mummy. The game runs on Unreal Engine 3.
PEGI Rating
System requirements
PC / Windows
Recommended: Quad Core i5 2.4 GHz, 3 GB RAM, graphic card 512 MB (GeForce 9800 or better), 5 GB HDD, Windows Vista/7, Internet connection