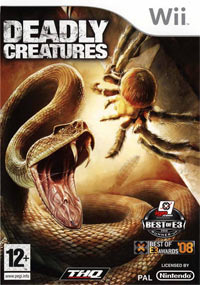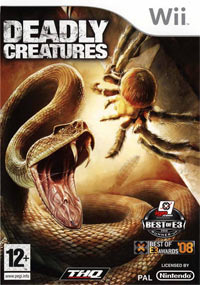 Deadly Creatures
Wii
A brutal and dark action game in which we take control over one of the two available predators - a scorpion or a tarantula. We try to survive in an unfavourable environment.
Deadly Creatures

Release Date Wii

09February2009
developer: Rainbow Studios/THQ Digital Phoenix publisher: THQ Inc. Official website

game language: English
In this action-thriller, you play as these two predators, and enemies and natural hazards await everywhere. Attacking with the Wiimote against lizards, wasps and the likes, your survival depends on overcoming the most dangerous creature of all: man.
Combining the ferocious, fascinating behaviors of real-world creatures with the epic landscapes and cinematic excitement of fantasy/action movies, this is a game experience unlike anything you have ever encountered.
Welcome to the captivating world of Deadly Creatures... where nothing is safe.
Last updated on 16 October 2008
Game mode: single player
User score: 8 / 10 based on 51 votes.
PEGI rating Deadly Creatures