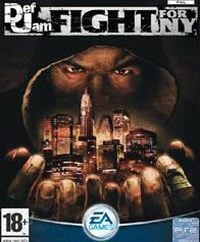 Def Jam: Fight for NY
D-Mod escaped from prison. But what he saw did not impress him. The power of the underground world in New York was taken over by Crow. Such things can no longer be done Tolerate. Wrestling stars and hip-hop musicians will once again give a head start....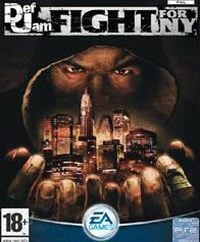 Game mode: single / multiplayer
Battle for Control of Hip Hop's Underworld
Survive the gritty reality of the urban underworld in Def Jam® Fight For NY™, the only fighting game featuring five intense fighting styles, hardcore hip hop music, more than 40 hip hop artists and celebrities, and seedy urban venues. Develop your fighting skills, get down with a crew, and battle for control of the underworld.
Key Features
# New Fighting Engine : A new fighting engine challenges you to master multiple fighting disciplines, take advantage of interactive environments, and utilize dozens of weapons to make a name for yourself.
# Three Times the Length of the Original Def Jam VENDETTA™: It's going to take more than 90 fights in 20-plus venues to win control of the streets.
# 40 of the Biggest Hip Hop Artists and Celebrites: Starring and music by the hottest names in hip hop from Def Jam and beyond -- look for appearances by Busta Rhymes, Carmen Electra, Fat Joe, Flava Flav, Freeway, Ghostface, Ice T, Joe Budden, Kimora Lee Simmons, Lil' Kim, Ludacris, Method Man, Redman, Sean Paul, Slick Rick, Snoop Dogg, Xzibit, and many more.
# Five Brutal Fighting Styles: Master each fighting style: street fighting, kickboxing, martial arts, wrestling, and submission fighting. Combine up to three styles to create devastating hybrid-styles, complete with new blazin' moves to finish off your opponent.
# 22 Interactive Venues : From destructible environmental objects to rowdy spectators who like to get involved, the 22 venues are the ultimate weapon.
# Create-A-Street Fighter: Build your own street-ready fighter and outfit him with thousands of pieces of unlockable licensed gear, tattoos, and even bling from the Jeweler to the stars, Jacob the Jeweler.
PEGI Rating