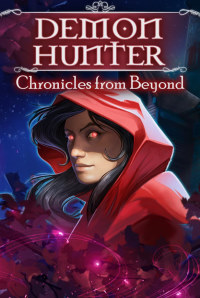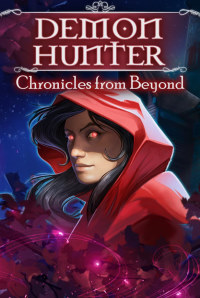 Demon Hunter: Chronicles from Beyond
Demon Hunter: Chronicles from Beyond is an adventure enriched with elements of the casual hidden object species. The campaign takes place shortly before the Second World War, and the script tells the story of a girl hunting for a demon who entered the world of mortals.
Adventure | FPP | hidden objects | 2D
Demon Hunter: Chronicles from Beyond
Release Date
Demon Hunter: Chronicles from Beyond, released on PC, AND etc., is a casual adventure game belonging to the category known as HOPA (hidden object puzzle adventure). The game was developed by Brave Giant from Serbia and released by Polish company Artifex Mundi.
Plot
The action takes place in the United States in the 1930s. We play the role of a woman named Dawn Harlock, characterized by rare red eye color. When her mentor, Professor Ashmore, dies in mysterious circumstances, the heroine is forced to return to her homeland to find the perpetrator of the tragedy. During the investigation, she encounters traces of vile experiments. Worse still, she also encounters clues suggesting that, as their result, an ancient creature, the embodiment of evil, has entered the world of mortals. Dawn has to face the beast, and her past can be the key to victory.
Mechanics
Demon Hunter: Chronicles from Beyond combines the mechanics of the casual hidden object genre with elements of a classic adventure games. The action is observed from the first-person perspective, and we move around the locations by jumping from one screen to another. While playing, we mainly explore locations and solve puzzles. They require us to use the found objects properly, as well as manipulate various devices and overcome the challenges offered by several dozen different logical mini-games.
From time to time, we come across sections with hidden objects, when we get a list containing, e.g., objects or animals and we have to find them all on a single heavily cluttered screen. The authors have not forgotten about the hint system, which helps less experienced players to complete their adventure.
Last updated on 19 March 2023
Game mode: single player
Age restrictions Demon Hunter: Chronicles from Beyond: 12+
Demon Hunter: Chronicles from Beyond System requirements
Recommended:
Pentium 1.5 GHz
512 MB RAM
1 GB HDD
Windows XP/Vista/7/8