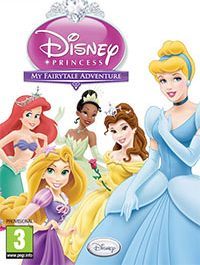 Disney Princess: My Fairytale Adventure
Disney Princesses: My fairytale adventure is an adventure game produced by Disney Interactive Studios, addressed to lovers of fairytale worlds known from Walt Disney's animated films.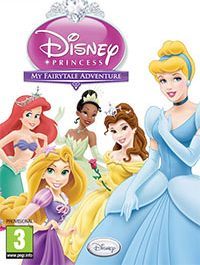 Fairies and wizards are heroines of many animated fairy tales by the Walt Disney studio. The developers from Disney Interactive Studios decided to take advantage of the popularity of these characters, which resulted in the Disney Princess series, which has been developed since 2003. Disney Princess: My Fairytale Adventure is the fourth installment of the series aimed at young players.
Plot
The plot of Disney Princess: My Fairytale Adventure revolves around an unsuccessful spell, which disturbed the peace of the inhabitants of magical kingdoms by turning good spirits into mischievous goblins. The task of stopping the spell and repairing the damage caused to the godmother of all fairies is commissioned by her most talented pupil. Luckily, a young student of magic, whose actions are directed by the player, can count on the help of her older friends - Cinderella, Rapunzel, Ariel, Bella and Tiana.
Mechanics
During the game, the main character visits successive kingdoms, performs tasks assigned to her and meets many characters from Disney's fairy tales (including Pascal from the movie Tangled and Flounder from The Little Mermaid). The gameplay in Disney Princesses: My Fairytale Adventure combines adventure and arcade elements with simple puzzles. The creators also took care of several options allowing you to individualize the appearance of an avatar, as well as beautify your virtual home in the magical fairy castle.
Technical aspects
The graphic design for Disney Princesses: My Fairytale Adventure brings to mind Disney cartoons. Simple 2D models of characters and objects, as well as bright colors, clearly refer to the style of animated films.
Similar games:
PEGI Rating