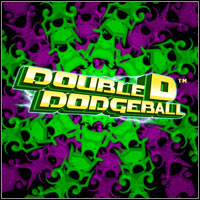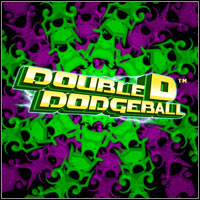 Double D Dodgeball
X360
A futuristic variation of the popular collector's game. We take control of the robot team, eliminating members of the opposite team by throwing balls at them.
Double D Dodgeball

Release Date X360

16July2008
Relive the good old days of playgrounds and coin-ops! Double D Dodgeball turns the classic childhood sport into a fast-paced, retro arcade experience. With frenetic eight person multiplayer action, grab seven of your friends and go four-on-four via Xbox LIVEŽ to see which team has the ultimate bragging rights. Choose between a host of arcade-themed characters each with their own unique abilities. Select either East or West rule sets, switch up the playing surfaces, change the ball type, and more. No need to risk injury, just blast your friends from the comfort of your couch.
Eight-person multiplayer: Join online matches with up to seven friends and go four-on-four via Xbox LIVE for the ultimate bragging rights!
Frenetic dodgeball action: Select between small games of two-on-two, or open it up to six-on-six including four A.I. players for wild matches with balls flying everywhere.
East and West rules: Choose arenas featuring the tradional Western rules, or mix it up with the Eastern version where opponents throw at you from all sides!
Retro, arcade design: No need to check your pockets. Double D Dodgeball's classic look and feel will make you relive the old-school arcade days without the quarters.
Customizable teams: Mix and match your team from a host of different characters with special attributes such as power shots, super catching abilities, lightning-quick speed, and more.
Variable match options: Play on an icy or plasmic surface, increase or decrease the ball speed, or simply put an electrical charge on the baselines for a shocking new twist on the old-school sport.
Game mode: single / multiplayer Multiplayer mode: Internet Player counter: 1-8
PEGI rating Double D Dodgeball
Double D Dodgeball System requirements