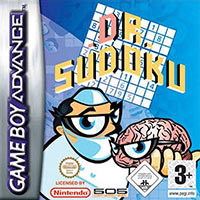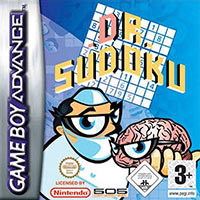 Dr. Sudoku
GBA
Sudoku is a kind of jigsaw puzzle, which turned out to be a peculiar phenomenon in Japan and beyond. The company that first decided to move these puzzles to the world of video games is Mastiff. The fruit of their work is the production under the title of Dr.
Puzzle | 2D | sudoku | Nintendo exclusive titles
Dr. Sudoku

Release Date GBA

26April2006
developer: Success publisher: Mastiff Official website

game language: English
Sudoku is the puzzle phenomenon from Japan, a game that looks like a math problem, but is in fact a twisting puzzler. The rules are simple: start with a grid consisting of nine three-by-three squares in which some of the numbers are already supplied. Fill in the blank squares so that each column, row, and three-by-three grid contains a number from 1 to 9 with none repeated.
Dr. Sudoku for the Game Boy Advance is the first of a series of Sudoku products from Mastiff. The GBA title features 1,000 hand created puzzles, Original Mode (which lets you create you own Sudoku puzzles,) a tutorial mode, help for those moments when you really are stuck, the ability to pencil in possible solutions, and a puzzle problem creation mode.
source: http://gameboy.ign.com/objects/777/777112.html
Last updated on 10 December 2007
Game mode: single player
PEGI rating Dr. Sudoku