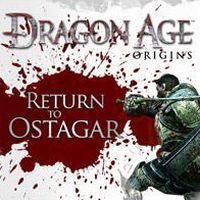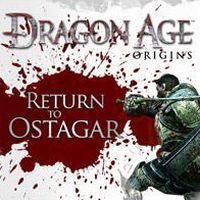 Dragon Age: Origins - Return to Ostagar
The third large DLC expansion for 2009's Dragon Age: Origins. Delivering about 60-90 minutes of gameplay, Return to Ostagar takes the player back to the keep that first appeared in the core game. One day, a great battle between humans and the Darkspawn took place in the area.
This is Dragon Age: Origins expansion pack.
RPG | TPP | fantasy | classic RPG
Return to Ostagar is the title of one of the DLCs for Dragon Age: Origins. Like the other additions to this production, we can go explore the content at any time after leaving Lothering. Return to Ostagar provides approximately 60-90 minutes of gameplay.
This time, the focus was set on the famous fortress of Ostagar to which we arrived after completing one of the six prologues in the basic version of the game, and where we witnessed a huge battle between the army of Ferelden and the darkspawn. This new adventure begins with information on a person who allegedly managed to survive the battle, and even to escape from captivity. Now he is seeking the Grey Wardens' help.
In this expansion, most of all, we kill the monsters (hurlocks, genlocks, shrieks, spiders, and more) occupying the fortress and the adjoining battlefield. As a reward for eliminating the darkspawn, we find treasures. The most valuable one is the battle armor of King Cailan who was killed during the battle at Ostagar. Interestingly, we also get a second chance to get a mabari hound join the party if we missed a suitable opportunity in the initial phase of the original game.
In Return to Ostagar we have a bunch of entirely new areas to explore. The thick snow covering pretty much everyting is a significant change compared to the previous visit to the fortress, and that is because in the meantime a severe winter came.
Game mode: single player
User score: 7 / 10 based on 401 votes.
Pre-release expectations: 8.5 / 10 based on 58 votes.
PEGI rating Dragon Age: Origins - Return to Ostagar
Dragon Age: Origins - Return to Ostagar System requirements
Recommended:
Core 2 Quad 2.4 GHz
2 GB RAM
graphic card 512 MB (GeForce 8800 or better)
20 GB HDD
Windows XP SP3/Vista SP1