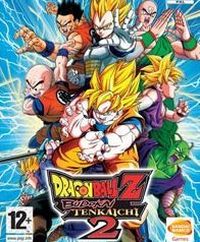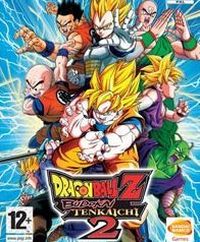 Dragon Ball Z: Budokai Tenkaichi 2
A hybrid of various genres, containing elements characteristic of cRPGs and fighting games. It's a continuation of the popular video game Dragon Ball Z: Budokai Tenkaichi, developed by Bandai.
Dragon Ball Z: Budokai Tenkaichi 2 this sequel Dragon Ball Z: Budokai Tenkaichi, enabling us to meet the heroes of the extremely popular, cult Dragon Ball universe, known from comics, TV series and many games, released on several consoles.
Once again we are dealing with a combination of cRPG elements and actions and, above all, battles. This time the creators of the game prepared an intrigue, which skillfully combines threads and characters known from the Dragon Ball Z and Dragon Ball GT series. Heroes travel, operate and fight in fifteen vast three-dimensional environments. Many elements on each board can be used or destroyed during the duels. And there is who to compete with - we have an impressive number of over a hundred warriors at our disposal, many of whom appear for the first time as interactive characters. Of course, there is no shortage of the greatest legends of the series: Goku, Gohan and Vegeta. A unique fighting style and the resulting set of moves have been developed for each hero.
For the needs of the title, a new, unprecedented in previous games system of fun has been created, characterized by the intensity of the game and a considerable number of complex combos. It is also interesting to be able to transform warriors in real time, which has a positive impact on the attractiveness and drama of the duel. The authors have prepared nine game modes - both single-player and multiplayer. It often happens that the task set before us is transferred from a TV series. This gives fans of the Dragon Ball universe the opportunity to relive some of the dramatic film events with their own person in the lead role. We also have a number of mini-games at our disposal, diversifying interaction with Dragon Ball Z: Budokai Tenkaichi 2.
.
Please let us know if you have any comments or suggestions regarding this description.
Last updated on 10 December 2007
Game mode: single / multiplayer Multiplayer mode: Player counter: 1-2
User score: 7 / 10 based on 1520 votes.
PEGI rating Dragon Ball Z: Budokai Tenkaichi 2
Dragon Ball Z: Budokai Tenkaichi 2 System requirements