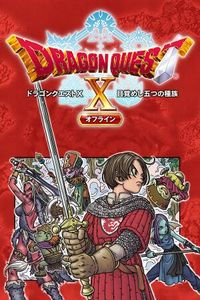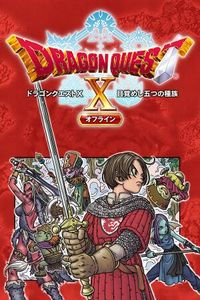 Dragon Quest X
Dragon Quest X: Rise of the Five Tribes, Dragon Quest X Offline
Dragon Quest X is the next installment of the popular jRPG series set in the climates of fairytale fantasy.
Dragon Quest X
Release Date
Dragon Quest X, released on PC, PS3, Wii, WiiU, 3DS and Switch, is the tenth edition of one of the most popular jRPG series, which, for the first time in its history, is an MMORPG. The game was developed by Square Enix. Akira Toriyama, one of the most popular Japanese comic book creators, known mainly for his Dragon Ball manga, has once again prepared the designs of characters, monsters, and the world. Dragon Quest series was born in 1986 and since then has seen countless side productions and nine main numbered parts. Dragon Quest X requires players to pay monthly subscription fees, but also offers several hours of free gameplay every day.
Plot
The action of the title is located, traditionally for each successive Dragon Quest, in a completely new and original fantasy world, which this time is called Astoltia. It consists of several interconnected continents and islands with diverse flora, fauna, and climate. We start the game by creating our character - we choose gender and race (Elf, Human, Ogre, Dwarf, Weddie, Puklipo). Like the protagonists created by other players, we are a hero sent from heaven, and our mission is presented to us by the first NPCs we meet. As in the case of many other MMORPGs, the plot is not the most important part of the game, and most of the tasks performed have nothing to do with it.
Mechanics
At the very beginning, our character can choose one of the five traditional MMO professions. Each of them, along with the experience gained, can be developed into completely new subclasses and skills. It is best to explore the game world with a party. We can create its members ourselves or join other players, which has its advantages. The developers have prepared special team quests and prizes for those who like to have fun in company.
The action is observed from the third-person perspective. All enemies are visible on the main map of the world. We initiate a fight by approaching an enemy. It takes place in a turn-based system, but players can move freely in real-time on the battlefield. During the battles, we use special attacks, magic and various types of items and potions.
Technical aspects
The three-dimensional graphics of Dragon Quest X are colorful and resemble those found in the eighth part of the series, which was released on PlayStation 2. The developers made sure to transfer the unique style of Akira Toriyama's artwork to the screen as faithfully as possible. However, hardware limitations of the system did not allow for the implementation of advanced graphic effects. The gameplay is accompanied by a traditional symphonic soundtrack, created by the series veteran, Koichi Sugiyama.
Last updated on 22 September 2014
Game mode: single / multiplayer Multiplayer mode: Internet
Age restrictions Dragon Quest X: Good for all ages.
Dragon Quest X System requirements
Uses:
Wii Remote
Nunchuk
keyboard USB
Recommended:
Core 2 Duo 1.6 GHz
2 GB RAM
graphic card 256 MB (GeForce 7600 or better)
16 GB HDD
Windows XP/Vista/7/8