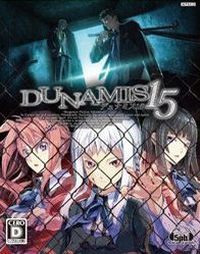 Dunamis15
A visual novel adventure game, set in the near future and focusing on the theme of the time loop that the player needs to complete. In this way, the title refers to several extremely popular productions, such as The Legend of Zelda: Majora's Mask.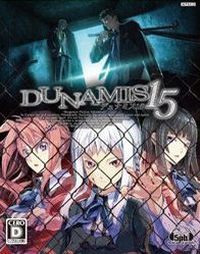 Dunamis15 is a thriller developed by 5pb., in which the player plays 5 different characters who keep experiencing the same situation over again. Our task is to solve the mystery of the mentioned loop and complete its cycle. The theme of a recurring story may bring to mind such titles as Flower, Sun and Rain or The Legend of Zelda: Majora's Mask.
Plot
We play as five characters. Togo Takatsuki, the main protagonist, leads a boring and slow life on a lonely island called Dumas Base. He is a lost pupil who does not know exactly what he would like to do with his life after graduation. His life turns upside-down when he meets a mysterious girl named Togo. Besides Togo, we also play as Nanami, a womanizer who likes to creep into a female dorm; Manami who is in love with the main character; Chihaya, an extremely short girl due to her genetical condition who recently transferred to school, and Hitohana - an exemplary pupil liked by all students as well as teachers. The title offers several possible endings.
The game is strongly focused on the story, features numerous dialogues, long cut-scenes, as well as walking along school corridors. Related locations are presented in the form of static pictures.
Technical aspects
As for the graphics, Dunamis15 is characterized by hand-drawn graphics reminiscent of manga or anime. The soundtrack is also at a very high level, offering many memorable and mood-building pieces.
Age Rating
age requirements: everyone