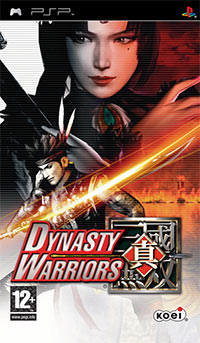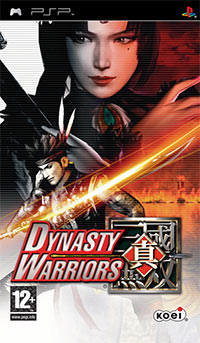 Dynasty Warriors
PSP
Pocket edition of one of the most famous action console games. We play the role of one of the dozens of available generals and try to connect the fighting Chinese dynasties.
Dynasty Warriors

Release Date PSP

16March2005
developer: Koei Tecmo publisher: Koei Tecmo Official website

game language: English
The acclaimed Dynasty Warriors series makes its triumphant entrance on the PlayStation Portable (PSP)! For the first time on any handheld game system, players will experience the thrill of fighting single-handedly against legions of powerful enemy soldiers in historic battles that shaped the Chinese empire.
There are two main modes: the story-oriented Musou Mode, and the flexible Free Mode. You'll take command of 42 different Dynasty Warriors, each with their own unique stories and fighting styles. New features to the PSP version include the Battlefield Area System, which adds new strategic gameplay ideal for portable gaming, and the Second-in-Command Officer System, which gives bodyguards special skills that you can control.
You can't wage war without a battlefield, so you must first select your stage. Any areas you clear in Musou Mode then become available for play in Free Mode.
Dynasty Warriors presents 42 unique warlords for you to choose from.
With the all-new Battlefield Area System, stages are divided into smaller strategic sections. Plan your strategy carefully, then select one or more of your bodyguards to join you in battle.
The classic Dynasty Warriors gameplay begins! Use charge attacks, Musou attacks, and more to mow down hundreds of enemy soldiers. If you reduce the enemy's Fighting Spirit to 0, you'll gain control of the area, and can then select another branching area to conquer. However, if you are slain or your Fighting Spirit is reduced to nothing, it will mean defeat.
Upon victory, you will gain experience points, weapons, and new bodyguards. You will also gain a strategically important area of the battlefield.
Last updated on 10 December 2007
Game mode: single player
Media type: 1 UMD
User score: 6 / 10 based on 29 votes.
PEGI rating Dynasty Warriors
Dynasty Warriors System requirements