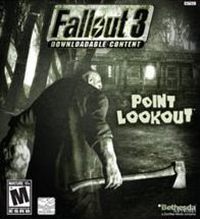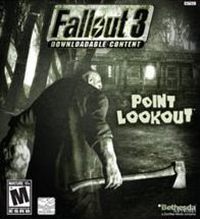 Fallout 3: Point Lookout
Fourth official extension to Fallout 3. This time we go to the swamps, fighting new types of opponents and completing ten extensive quests. The add-on focuses on exploring and searching for secrets in a new environment, offering dozens of different locations to visit.
This is Fallout 3 expansion pack.
RPG | FPP | TPP | science fiction | Post Apocalypse | FPS | TPS | Role-playing shooter
Fallout 3: Point Lookout is the fourth DLC for Fallout 3, a very popular post-apocalyptic RPG. It was developed by Bethesda Softworks, responsible for the series of The Elder Scrolls. Before Point Lookout, the fans got the following expansions: Operation Anchorage, The Pitt and Broken Steel.
Point Lookout, first and foremost, offers incredibly big area to explore. This time, the developers gave us somewhat unusual scenery of dark swamps on the coast of Maryland. In order to get to that place, all you have to do is to buy a ticket for the shuttle which appears on the standard wasteland of Fallout 3. The expansion offers not only new quests and characters. The developers were allegedly inspired by the works of H. P. Lovecraft, so some horror elements are present.
In the expansion, there is a new town and a curious storyline to solve. We get to know, among others, the secret of the destroyed promenade, the mysteries of swamps inhabited by monsters, history of the dark mansion besieged by hordes of enemies, and the purpose of the enigmatic item called Punga Fruit. Point Lookout puts an emphasis on exploration and finding secrets in the new environment, offering dozens of new locations to visit.
Point Lookout offers a few new types of weapons, such as double-barrel shotgun, microwaves emitter, and a few dangerous enemies, i.e. mutated natives. Additional attractions are bonus sets of perks and achievements which enrich the gameplay. It is also worth noting that the graphics present a very high level of quality, maintained in particularly dark colors.
Game mode: single player
User score: 7,8 / 10 based on 322 votes.
Pre-release expectations: / 10 based on 4 votes.
PEGI rating Fallout 3: Point Lookout
Fallout 3: Point Lookout System requirements
Recommended:
Core 2 Duo 2.8 GHz
2 GB RAM
graphic card 512 MB (GeForce 8800 or better)
Windows XP/Vista
Uses:
PlayStation Network