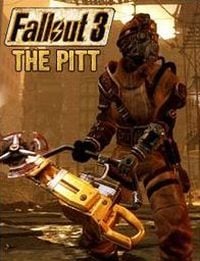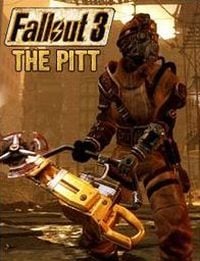 Fallout 3: The Pitt
Second extension of the DLC to the third part of Fallout. This time the player can go to post-nuclear Pittsburgh, controlled by slave hunters. This plugin offers previously unknown weapons, armor, items, achievements and percussion.
This is Fallout 3 expansion pack.
RPG | FPP | TPP | science fiction | Post Apocalypse | FPS | TPS | Role-playing shooter
The Pitt is the second DLC for Fallout 3, taking the players for a trip to the ruined Pittsburg. The expansion was developed by Bethesda Softworks which is famous primarily for successful RPG series (i.e. The Elder Scrolls).
The Pitt is, in a sense, similar to Operation Anchorage, but offers different attractions. Contrary to the first expansion, this time around, the players get more story-oriented plot. The eponymous town, which is the post-nuclear Pittsburg, is inhabited by two factions: slaves and their owners. The player has to find themselves in this new situation and chose his side. The stakes are high for it is said that someone found a cure for the omnipresent mutation.
In the new environment, we can talk to many characters, perform different task, and make hard moral choices. Apart from the new story and many dialogues, the developers prepared some previously unknown weapons, armors, items, achievements, and perks. The whole offers about 2-3 hours of gameplay, so it is comparable to one quest from the original Fallout 3. A nicely-designed industrial environment is especially noteworthy.
In order to gain access to the completely new location, you have to receive a radio signal which will appear after the installation of The Pitt. Once you have listened to the message, an additional mission will appear in your journal. All you have to do is to go to the appropriate location and talk to the character present therein. In The Pitt, the player assumes the role of a slave, so he temporarily loses all his equipment. However, luckily, it is possible to reclaim it later on. Apart from the main storyline, there is a side quest available in which we have to collect 100 scraps of metal.
Game mode: single player
User score: 7,5 / 10 based on 283 votes.
PEGI rating Fallout 3: The Pitt
Fallout 3: The Pitt System requirements
Recommended:
Core 2 Duo 2.8 GHz
2 GB RAM
graphic card 512 MB (GeForce 8800 or better)
Windows XP/Vista
Uses:
PlayStation Network