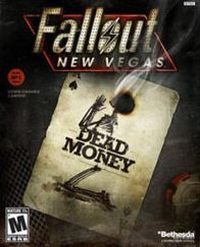 Fallout: New Vegas - Dead Money
First official DLC supplement to Fallout: New Vegas. Dead Money introduces new locations, enemies and skills and raises the maximum level of character development. The expansion plot revolves around the story of the Sierra Madre casino and its treasury.
This is Fallout: New Vegas expansion pack.
RPG | FPP | TPP | science fiction | Post Apocalypse | FPS | TPS | Role-playing shooter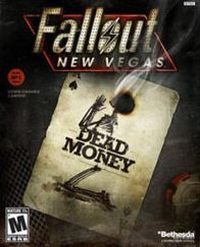 Prior to the release of Fallout: New Vegas, informations on plans on additional content surfaced. No one was surprised by the announcement of the first DLC called Dead Money, even more so given the fact that the previous installment in the series, Fallout 3, also received a few of such expansions.
The storyline of Dead Money is concentrated on the Sierra Madre casino and its vault. The incredibly rich establishment was never opened, but it survived the nuclear war thanks to the complicated security system which cut off Sierra Madre from the rest of the world. Alas, not everything went according to the plans of its designers. The mechanisms which protected the casino from being destroyed also created a deadly trap. The whole place is enveloped with a huge toxic orb, and the only creatures able to survive therein are Ghost-People encased in special suits. Out of the blue, a radio signal announcing the opening of the Sierra Madre gets to the wasteland.
Listening to the tips of Father Elijah of Brotherhood of Steel, the protagonist, the Courier, sets out to find the casino. Once he gets there, he joins another three adventurers. Together, they have to face the complicated security system of Sierra Madre and its mysterious inhabitants.
Dead Money offers a few hours of additional gameplay. It introduces new areas, enemies, NPCs, moral choices, perks, and achievements. The expansion raises the level cap from 30 to 35.
The DLC is run by loading any save game from before the end of the main storyline of Fallout: New Vegas.
PEGI Rating
System requirements
Microsoft Xbox 360
Uses: Xbox Live
Sony PlayStation 3
Uses: PlayStation Network
PC / Windows
Recommended: Core 2 Duo 2 GHz, 2 GB RAM, graphic card 256 MB (GeForce GF 6600 or better) , 10 GB HDD, Windows XP/Vista/7