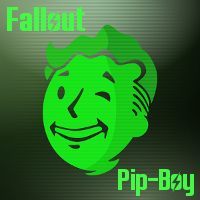 Fallout Pip-Boy
A mobile app accompanying the fourth major installment in the cult post-apocalyptic series - Fallout - created in the late 1990s, which later switched owners and since 2008 has been developed by Bethesda Softworks.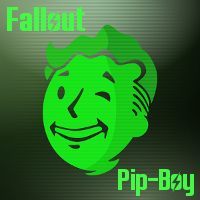 Fallout Pip-Boy for AND and iOS is a companion app for the post-apocalyptic RPG Fallout 4. It was developed by Bethesda Studios, known not only for the aforementioned title, but also for hits such as The Elder Scrolls V: Skyrim, Fallout 3, and Fallout Shelter.
Gameplay
The program is not an actual game in itself, although it offers a mini-game called Atomic Command, in which you control a huge cannon trying to shoot down incoming nuclear bombs, thus collecting points. This, however, is just an addition to the app's main purposes. Fallout Pip-Boy for AND and iOS can be paired with Fallout 4 released on PlayStation 4, Xbox One, and PC. After doing so you can view your character's statistics, perks, equipment, map, or access the radio. Interestingly, the app allows for extra immersion when you mount your smarphone into the Pip-Boy replica included in the Collector's Edition of Fallout 4 – with this you can feel like a real inhabitant of this post-apocalyptic world.