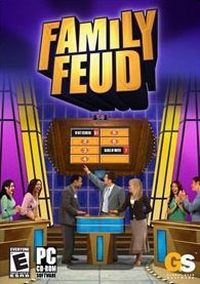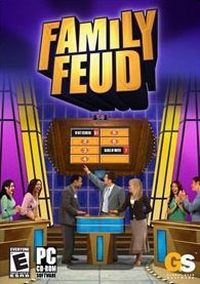 Family Feud (2006)
An electronic version of a very popular teletournament, in Poland under the name "Familiada". This program appears in several different versions. The pool of possible questions includes about 1000 items.
Family Feud is a digital version of a popular game show under the same title. It is worth mentioning that this is not the first attempt to prepare a digital version of this show. Other titles under the "Family Feud" logo were released in the past, e.g. in the 80s and around the year 2000. This time we are dealing with a game prepared by Ingram Entertainment. The publisher is Global Star Software. Interestingly, this is not the company's first attempt to enter the TV show market, as Global Star Software has also released Deal or No Deal. Family Feud appeared on three hardware platforms - PC, PS2 and Gameboy Advance. For obvious reasons, the latter offers very simplified graphics. Differences also apply to multiplayer. All three versions offer fun for two players. On PC and PS2, we can play on a shared screen or across the Web. The GBA version of the game offers only the gameplay using a cable connecting two handhelds.
The developer took care of many different versions of the game show. Depending on the selected mode of play, we can try to collect 300 points, or complete a number of rounds specified by the game. There are also clashes of team representatives, enabling the participants to determine which team will be the first to answer the questions asked by the host. In turn, there are around a thousand of them prepared. In addition, a separate mode has been prepared, focusing exclusively on learning the questions. As a curiosity, it is worth adding that we can play in several different varieties of the game's studio. This does not affect the game itself, of course, but it enables us to get acquainted with the history of the show. In the case of playing solo, the player will face artificial intelligence, which unfortunately has not been very well developed. The computer tries to cheat or answers incorrectly even to the simplest questions.
Last updated on 10 December 2007
Game mode: single / multiplayer Multiplayer mode: Internet Player counter: 1-2
Age restrictions Family Feud (2006): Good for all ages.
Family Feud (2006) System requirements
Uses:
Network Adapter
memory card
Uses:
link-cable
additionally (GBA): link-cable