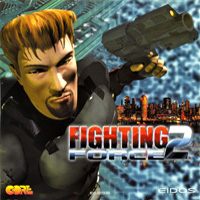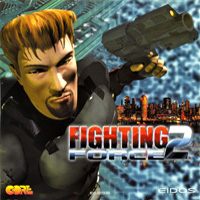 Fighting Force 2
Digital reissue of the third-person action game Fighting Force 2, which was originally released in 1999 on PlayStation and Dreamcast consoles. In the game we play Hawk Manson, known from the original, who is sent on a secret mission to a company suspected of cloning people.
Fighting | TPP | beat 'em up | PSOne Classics | PlayStation exclusive titles
Originally released on the PlayStation in 1999, the game is only available in digital form as part of PSOne Classics.
Fighting Force 2 is a continuation of the hit action game from 1997, which is one of the first fully three-dimensional beat 'em up titles. The game was developed by Core Design, but unlike the original, it wasn't released on PC. The game was released on Sony PlayStation and Sega Dreamcast consoles.
Plot
The plot of Fighting Force 2 takes us into the near future when human cloning has become a reality. However, as a result of pressure from the international community, it was officially banned. This didn't prevent a number of influential companies from carrying out cloning experiments, one of which was done by The Knackmiche, a powerful corporation. We play as Hawk Manson, a mercenary known from the first installment of the series, who is sent on a secret mission to the corporation's headquarters to investigate reports of alleged violations of international law.
Mechanics
In terms of mechanics, Fighting Force 2 differs slightly from its original by offering much more shooting. However, the game still focuses mainly on dynamic fights with the use of fists and various elements of the environment. A disadvantage is a fact that instead of four different characters, we can only play as one. As a result, it is also impossible to have fun in the cooperation mode.
Technical aspects
Fighting Force 2 has slightly better graphics (especially for the Sega console version) and a considerable interactivity of the environment. The game also offers much larger and more extensive levels than its predecessor from 1997.
Game mode: single player
Age restrictions Fighting Force 2: 16+
Fighting Force 2 System requirements
Uses:
PlayStation Network
Uses:
PlayStation Network
Uses:
PlayStation Network