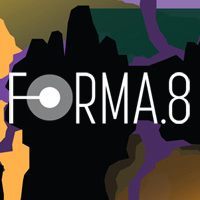 forma.8 for PC, PS4 and etc. is an unusual, two-dimensional adventure game developed by MixedBag, an Italian duo known from Futuridium EP, a high-velocity arcade shoot-emíup. The teamís newest title attempts to introduce metroidvania-styled (a mix of Metroid and Castlevania) gameplay to a science-fiction setting.
Plot
The action of the game takes us to an uncharted planet that is the destination of a small research team equipped with forma.8 research probe. An unexpected incident severs the communication between the probe and the rest of the team, isolating the device from any outside help. The isolated satellite embarks upon a quest to find the source of the mysterious energy that radiates from the planet.
The player assumes control over a self-propelled probe that travels through the inhospitable environment of the planet. The player is subjected to numerous challenges, including avoiding natural hazards (e.g. lava), solving arcade-logic challenges, or combat that often pits us against much larger opponents. Unfortunately, our probe isnít equipped with any additional abilities or weaponry, but some areas of the planet contain various power-ups that help us survive the challenges at hand.
Technical Aspects
The authors have placed extra emphasis on the physics of the flight, offering believable and fun-oriented experience. The probeís movements are based on an afterburner Ė the player is unable to stop his flight instantly, while the obstacles ahead often force us to perform various stunts and complicated movements that also comply with basic rules of dynamics.
When it comes to graphics, forma.8 offers an aesthetic mix of handdrawn geometrical shapes with three-dimensional elements and objects.
Similar games:
PEGI Rating