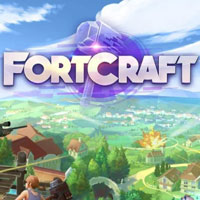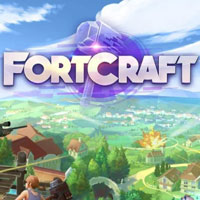 FortCraft
FortCraft is a free, online shooter offering a battle royale mode, designed for mobile devices (Android and iOS) only. The game is greatly influenced by the popular Fortnite: Battle Royale. Just like in Epic's Fortnite, FortCraft drops one hundred players onto one map.
Action | TPP | play for free | TPS | crafting | shooters | Battle Royale
FortCraft is a mobile-only game for Android and iOS users designed by NetEase Games. Among other titles, the studio is known for their earlier release entitled Rules of Survival. FortCraft is strongly reminiscent of Fortnite: Battle Royale, the extremely popular title made by Epic Games.
Mechanics
The player observes the action from behind the character's back (who can be either male or female, which is up to the player's choice). FortCraft's gameplay doesn't introduce any particularly significant changes to the well-established battle royale genre, such as e.g. Playerunknown's Battlegrounds. In the beginning of the match 100 players are dropped onto a 4 km2 island that's constantly shrinking. Your goal is to eliminate all the other players and become the last man standing while keeping in mind that the battlefield is becoming smaller and smaller by the minute. To aid the players in their task of getting rid of all the other participants, weapons are scattered all around the map. The diversity of weaponry is quite large, and includes pistols, assault rifles, flamethrowers, hammers, pickaxes, and even traps. The latter sometimes featuring bizarre items, like a dancing mat, which renders an enemy player helpless for a short moment while his or her character is being quite literally enslaved by the rhythm.
Taking inspiration from Frotnite: Battle Royale, FortCraft lets players exercise their imagination by erecting their own structures. To do this, the players have to gather resources like metal and wood. Properly placed fortifications or a footbridge can prove to be lifesavers during some of the more dangerous encounters by allowing you to establish the higher ground, especially since they materialize instantly at the touch of a button.
Game modes
FortCraft offers the possibility to play solo as well as with a group of friends. The player can also chose to get matched with random players. The game includes a built in chat that lets players communicate and discuss tactics.
Technical aspects
Both the graphics and the interface are similar to what players may know from Fortnite: Battle Royale. Net Ease Games delivered a cartoon-like presentation that (although lacking super high fidelity) can be considered eye-catching by some. In contrast to the mobile release of Fortnite, FortCraft is playable even on smartphones and tablets with older hardware. FortCraft is distributed by free-to-play model.
Game mode: multiplayer Multiplayer mode: Internet Player counter: 100
Expectations: 7.4 / 10 based on 26 votes.
Age restrictions FortCraft: 12+
FortCraft System requirements
Additional information:
Internet connection is required.
Additional information:
Internet connection is required.