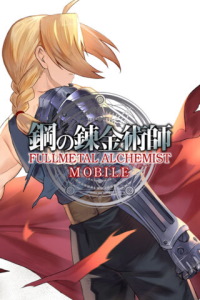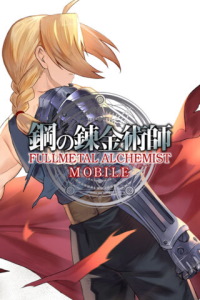 Fullmetal Alchemist Mobile
Fullmetal Alchemist Mobile is an adaptation of the cult manga about brothers searching for the philosopher's stone in the world as if from the beginning of the 20th century.
Action | TPP | play for free | RPG elements | manga and anime
Fullmetal Alchemist Mobile is a TPP action game by Square Enix licensed from the cult Japanese comic book series about the alchemist brothers. The series is based on the manga written by Hiromu Arakawa, which takes readers to an alternative reality from the early 20th century.
The main characters are Edward and Alphonse Elric, who suffered from a forbidden alchemical ritual. As a result, the first lost his leg and the second his whole body and only thanks to Ed's sacrifice of his right arm was it possible to enchant Alphonse's soul in the armor. Since then, the brothers have been searching for the legendary Philosopher's Stone, a substance that allows them to circumvent the principle of equal exchange on which all alchemy is based. They hope that with its help they will be able to regain what they lost years ago.
Fullmetal Alchemist Mobile allows you to trace the entire history of the Elrics, including their career in the army and later battles with the enemy hiding in the darkness. During the game we will also meet characters known from the Fullmetal Alchemist: Brotherhood manga and series, many of which will speak with the same voices as in the TV series.
We fight with many enemies, using alchemical transmutation and unique abilities of the heroes. These will gain experience with successive victories.
The game uses 3D graphics, but the developers made sure that Fullmetal Alchemist Mobile doesn't differ in style from the animated series and Arakawa's manga (e.g. by using cel-shadding). The production is available for free with optional micropayments.
Game mode: single player
Age restrictions Fullmetal Alchemist Mobile: 12+