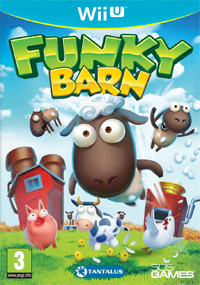 Funky Barn
WiiU
Farm management simulator with a pinch of salt. We play the role of a beginner farmer and take care of the best possible well-being of animals, expand farm facilities and repel aliens' attacks.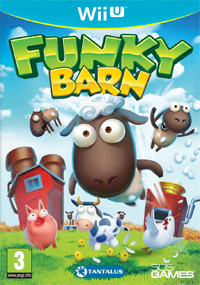 game language: English
game release date for WiiU:
30November2012
It's farming! But not as you know it...
Grab your Wii U Gamepad and create a beautiful farmland full of animals, crops, trees, and more... then develop it into the craziest, most offbeat farm imaginable, overflowing with the whackiest contraptions and goofiest gizmos you and your animals have ever seen!
FEATURES:
Create and Play – Your way! Purchase hilariously offbeat farm equipment and cultivate a vibrant paradise as you get hands on with the farm you want to create!
Strategies for success! Spend your money wisely, nurture your flock and trade with neighbours to manage your family wisely.
Use the gamepad in all new ways! Touch, tilt, shake, speak to control your farm.
Get hands-on with your animals! From a tiny chick to a giant buffalo, gently stroke the feathers or fur, then watch the delighted responses.
Similar games:

Harvest Moon: Seeds of Memories
PEGI Rating