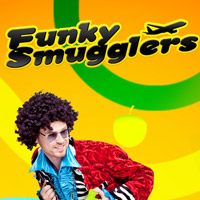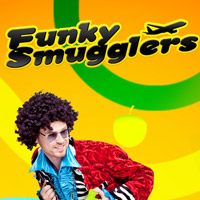 Funky Smugglers
A simple arcade game maintained in the climate of funky seventies. We control unusual passengers at the airport with the help of X-rays. We try to capture all dangerous objects before their owners leave the screen.
Arcade | casual | humorous | Polish | 60s and 70s
Some of the things smugglers try to get through the airport are incredible. There's a spider in grandma's suitcase?! A racketeer is hiding a plunger?! Holy smoke! Luckily, you have an X-Ray scanner to check their clothes and luggage for wacky contraband. Enjoy a funky 70s-style soundtrack while keeping the airport safe from hammers, scissors, and other illegal goods.
Join huge multiplayer battles where you fight for high scores! Dive into challenging randomized missions! Boost your X-ray! Earn in-game cash to spend on customization, new contraband, new smugglers and exciting upgrades!
Game mode: single player
App size:
Age restrictions Funky Smugglers: Good for all ages.