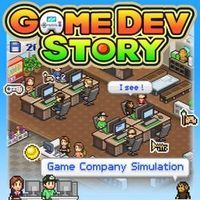 Game Dev Story
Economic strategy, in which we play the role of the owner of a video game development studio. Our task is to transform a small business into a market giant that will even produce its own console.
Strategy | Economic | 2D | indie games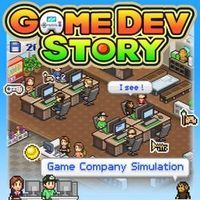 Game Dev Story, available on AND and iOS, is a game developed by Kairosoft studio, known from such titles as Anime Studio Story, Pocket League Story 2 or Biz Builder Delux. Game Dev Story is an economic strategy in which we play as an owner of a small studio creating video games. Our task is to develop it into one of the biggest companies on the electronic entertainment market.
Mechanics
The gameplay does not differ from Anime Studio Story. In Game Dev Story, available on AND and iOS, we start with a small amount of money for which we do our first project. In this way we earn a bit of money and, as a result, we can develop something bigger. In order to create really big and hit productions, we need to hire a variety of developers specializing in various fields - from programmers to sound engineers. What is interesting, the game uses a system that allows for changing specializations of our employees. As we complete new orders, our market position strengthens until we finally become a real giant with the ability to create our own video game console.
Technical aspects
Game Dev Story, for the AND and iOS platforms, is a two-dimensional game in which the action is presented in isometric projection. Developers used the popular pixel art technique to imitate the graphics of 8- and 16-bit games.
Age Rating
age requirements: everyone