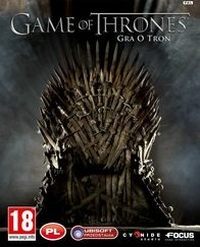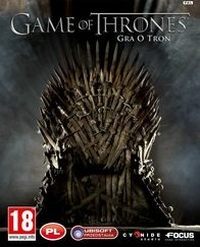 Game of Thrones
A Song of Ice and Fire
Another attempt to recreate the universe of the popular HBO TV series (based on A Song of Ice and Fire by George R.R. Martin) in the form of video game. This time it was created by the French studio Cyanide, known for sports games Chaos League and Blood Bowl.
RPG | TPP | fantasy | books | action RPG | Game of Thrones
Game of Thrones for PC, X360 and PS3 is a cRPG game by French Cyanide Studio, known for titles such as Chaos League and Blood Bowl. It is based on a popular fantasy series A Song of Ice and Fire.
Plot
The action in the game on PC, X360 and PS3 takes place alongside the events from the first novel in the series. At that time in the land of Westeros dragons are long gone and magic is very rare. The developers were faithful to Martin's vision so the universe is very brutal and realistic. You won't find here wizards casting fireballs, but moral dilemmas are common. The creators of the game wanted to avoid messing with book characters so they offered a brand new story (though you can meet some familiar faces).
The plot is presented from the perspective of two characters. They both have rich background stories and discovering them is an important part of the game. The first playable character is Mors Westford, a member of the Night's Watch. It is an organization which keeps watch at the massive Wall which divides Seven Kingdoms from the cold North. The second character is Alestar of rich house Sarwyck. He returns to Westers as a priest of R'hllor after fifteen years of exile. His father has died recently so Alester is now his rightful heir. However, convincing the local nobles to honor his rights won't be easy, especially that situation in the city surrounding Sarwyck's castle is dramatic. Townsfolks were starving for a long time and now they are starting riots.
Mechanics
At the beginning of the game on PC, X360 and PS3 you have to choose a class for your characters and one of three unique careers for each of them. With progress in the campaign heroes are gaining experience points which can be spent to improve their attributes. The developers took care to make real-time combat system requiring something more than just mashing buttons. Instead you need to constantly choose various attack types, especially in key moments, when time slows down. Particular offensive actions can be combined in deadly sequences and later in the game companions are helping you in fights.
Game mode: single player
Media type: 1 DVD
User score: 8 / 10 based on 1332 votes.
Pre-release expectations: 8.5 / 10 based on 213 votes.
PEGI rating Game of Thrones
Game of Thrones System requirements
Recommended:
Core 2 Duo 2.2 GHz
2 GB RAM (4 GB RAM - Vista/7)
graphic card 256 MB (GeForce 7900 GTX or better)
7 GB HDD
Windows XP/Vista/7