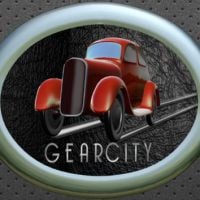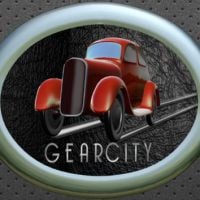 GearCity
PC
Economic strategy in which we manage a company operating in the automotive industry. While playing at GearCity we not only design cars, but also have to build factories and showrooms, take care of marketing, and respond to the needs of a dynamically evolving market.
Strategy | Economic | vehicles | machines and equipment | indie games
GearCity

Release Date PC

14January2022
developer: Visual Entertainment and Technologies publisher: Visual Entertainment and Technologies Official website

game language: English
GearCity is a complex economic strategy game, in which the player runs a car manufacturing company. The title was created by an independent one-man studio Visual Entertainment And Technologies.
Mechanics
In GearCity we control all aspects of a company operating in the automotive industry. The most pleasant of our duties is undoubtedly car design - we can choose the elements of the car body and decide on the components (from engine, through gearbox, to suspension). This is not the end of the story, however, as we also have to choose whether we choose to install cheaper parts to keep the price of the vehicle low or whether we prefer to install more expensive components, thereby increasing the value of the vehicle.
It is worth mentioning that from the moment our work leaves the drawing board, it will take a sufficient amount of time for it to reach the production lines and showrooms. We can find out whether we have succeeded or what needs to be changed by reading reviews in newspapers (which are also an indispensable source of news from the world). Sales, on the other hand, depend on a number of factors such as purchasing power, population, inflation or interest rates specific to a given region.
All this, however, is only the tip of the iceberg. Our list of duties also includes the construction of new factories and showrooms, marketing activities (like the financing of racing drivers and their teams), or even the need to react to changing fashion, as well as historical events. The latter include the panic of 1907, the First World War and the great economic crisis of 1929-1933. It is worth noting that during the war nothing stands in the way of shifting our activities to the production of equipment for the army.
It is important to keep an eye on the situation, because the competition is not idle either; however, if we look at the situation on the stock exchange, we can find companies that are doing not well enough to be taken over by us.
Technical aspects
GearCity features raw visuals, which consist mainly of user interface elements, with a large number of windows containing all kinds of reports, charts and information presented in the form of text. It is worth noting that the design of the car takes place in a simple, three-dimensional environment with simple graphics.
Game mode: single player
Expectations: 6.2 / 10 based on 10 votes.
Age restrictions GearCity: Good for all ages.
GearCity System requirements
Minimum:
Intel Pentium 4 1.2 GHz
1 GB RAM
graphic card 128 MB GeForce 6200 or better
6 GB HDD
Windows XP
Recommended:
Dual Core 3.0 GHz
4 GB RAM
graphic card 512 MB GeForce 8800 or better
10 GB HDD
Windows 7 64-bit