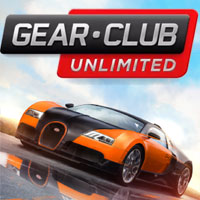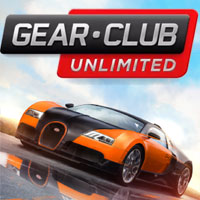 Gear.Club Unlimited
Switch
Another entry in the racing games series from Eden Games, the creators of the popular Test Drive Unlimited. Unlike the previous installments, which were released on PC and stationary consoles, Gear.Club Unlimited was designed for Nintendo Switch. As befits a car game, Gear.
Gear.Club Unlimited

Release Date Switch

21November2017
developer: Eden Games publisher: Microids/Anuman Interactive Official website

game language: English
Gear.Club Unlimited is another installment in a racing games series, developed by Eden Games, the authors of the Test Drive Unlimited franshise, which is popular on consoles and PC. Unlike the previous Gear.Club game, released on mobile devices, this title was designed with the view of Nintendo Switch.
Mechanics
Gameplay in Gear.Club Unlimited is not much different from what other racing games got us used to. As you play you take part in exciting races, in which you compete for the first places on diverse tracks while driving all sorts of fast cars. There are over 400 races in the game available in three varieties: Derby Mode, in which you race on asphalt roads with seven other drivers, Rally Mode, which puts you up against four participants racing on gravel roads, and Time Trial Mode, which is self-explanatory.
Winning races grants you access to new vehicles as well as various modifications that boost their performance. The expansive list of cars that you can take for a ride includes both supercars (such as Bugatti Veyron GrandSport, Jaguar F-Type R AWD, Pagani Huayra Roadster) as well as more ordinary vehicles (Alfa Romeo 4C, Nissan 370Z, Ruf CTR 3).
Technical aspects
Released for SWITCH Gear.Club Unlimited features 3D graphics, which can be described as eye-pleasing – its high quality is evident in detailed car models and environments. Nevertheless, because of the technical limitations of the Kioto giant's console, the game does not compare to the big shots of the genre.
Game mode: single player
Expectations: 7.2 / 10 based on 6 votes.
PEGI rating Gear.Club Unlimited