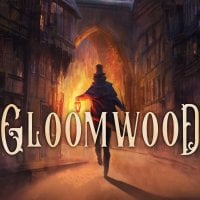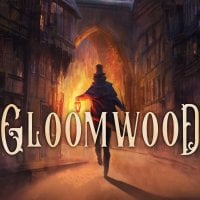 Gloomwood
PC
Gloomwood is a steampunk action game with an extensive stealth system. The game offers a first-person view and great freedom of methods of task execution, and advanced artificial intelligence systems make the inhabitants of the virtual world react dynamically to our actions.
Action | FPP | steampunk | Stealth | horror | indie games | immersive sim | Find Your Next Game
Gloomwood

Release Date PC

early access

06September2022

December2023
developer: Dillon Rogers / David Szymanski publisher: New Blood Interactive

game language: English
Gloomwood is a first-person steampunk stealth game, referring to solutions of the classic Thief series and other games from the category called immersive sim. The project was developed by Dillon Rogers with the support of David Szymanowski (author of DUSK) and his company New Blood Interactive.
Plot
The action takes place in a gloomy metropolis modelled on the cities of the Victorian era, which is in a phase of supernatural transformation into something much darker.
The player controls the hero who is kidnapped to this metropolis and will have to survive and discover who is responsible for what happened to him and the state of the city. We learn much of the plot by listening in on conversations and finding and reading various documents and notes.
Game mechanics
Gloomwood is a first person immersive sim action game. The player is given a lot of freedom to explore each map and to choose the methods of task completion. The hero is weak, so it usually pays to use a sneaky approach, but the character is not vulnerable and can effectively eliminate enemies in open confrontations if necessary. However, we can't afford it too often, because we don't find large amounts of ammunition during the game, so every bullet is important.
The maps are full of alternative paths and hidden passages. The maps are full of alternative paths and hidden passages. There are also plenty of treasures and valuables waiting to be discovered, including some that can only be obtained by finding the key to a locked room or the combination to a safe. On top of that, the behavior of enemies and NPCs is governed by sophisticated artificial intelligence algorithms. Thanks to this, the game reacts dynamically to our actions.
Gloomwood offers extensive stealth game mechanics, including hiding in the shadows and realistic simulation of sound propagation. The game also gives us a large selection of various useful actions, such as leaning out from around the corners, looking through door slots, eavesdropping on conversations or pulling up and down from overhanging elements.
When we decide to fight, we can use an arsenal including a cane with a hidden sword, a six-shot revolver and a rifle with a harpoon. Many types of traps are also available to us.
Game modes
Gloomwood offers single player mode only. Four difficulty modes have been prepared, which differ not only in how dangerous enemies are, but also in the frequency of finding ammunition and the limitations of the save system.
Technical aspects
The game was developed in a retro style, modelled on the PC games from the late 1990s, especially in the first two parts of the Thief cycle. The enemies have a rather caricatured appearance and different colored cones are visible to symbolize their field of vision and alert state.
Last updated on 14 June 2020
Game mode: single player
Expectations: 7.4 / 10 based on 38 votes.
Age restrictions Gloomwood: 16+
Gloomwood System requirements
Minimum:
Dual Core 2.4 GHz
4 GB RAM
graphic card 2 GB GeForce GTX 660 or better
1 GB HDD
Windows 7
Recommended:
Quad Core 2.4 GHz
8 GB RAM
graphic card 3 GB GeForce GTX 1060 or better
1 GB HDD
Windows 10 64-bit